I have a trip report from March in the archives if you're interested in reading it.

The Westin is a nice resort and you'll love it there, but get out and explore the whole island. Check the cruise ship schedule and if you can pick a day with zero or at least minimal ships in port go to Trunk Bay.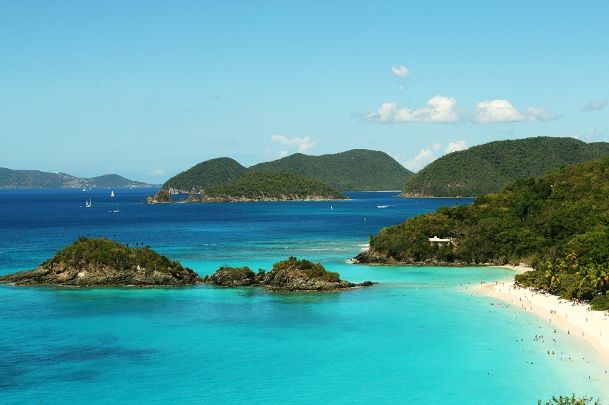 Cinnamon Bay is a nice beach with bath houses, outdoor restaurant/cafeteria, small store, and there's a beach shack with drinks and chairs you can rent if you like.

Maho Bay is our favorite and it has restrooms now but no other amenities except for the beauty! Look up my trip report Blue Moon on the BVI forum for photo's, I think it's day 9 and conclusion.

If you have a jeep try Francis Bay and Leinster Bay to get away from the crowds. Leinster is about a mile walk on a flat trail, easy. Waterlemon Cay is out there and the snorkeling is great. You'll also find the Annenberg Ruins there and it's worth the visit.

In Cruz Bay check out Mongoose Junction and Wharfside Village for shopping.

Cruz Bay restaurants, Lime Inn is a must for lobster or whole blackened snapper! The Beach Bar at Wharfside has great bar food and the location in the harbor is great.

We really like Skinny Legs, Shipwreck Landing, Island Blues, Sweet Plantains and Aqua Bistro on the Coral Bay side.

There's A LOT to see!