Well, I thought since Eric gave you HIS version of the trip to Front Street, that I would give you mine!


When we first started coming to SXM on ships, we spent probably half our time on Front Street and the other half on Orient. In recent years, I didn't want to be bothered with all the traffic and the heat on Front Street, so I hadn't been in years. So this year I decided to go when there was one ship in, so there would be at least some action downtown. Frankly, I was kind of stunned how little traffic there was.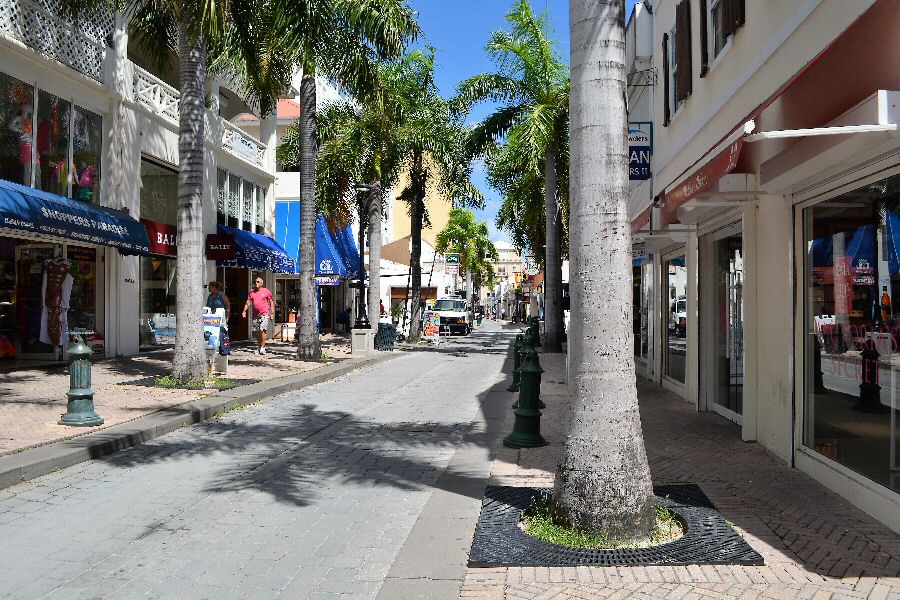 We were able to drive all the way down Front Street. Eric dropped me off at Old Street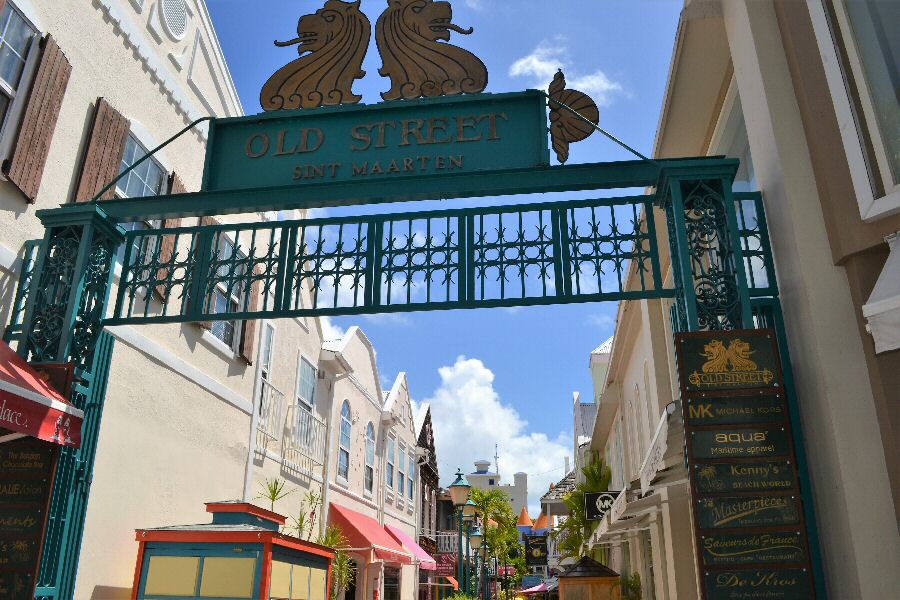 and parked at Bobby's.

I had read in biglar's lovely blog about the sand art lady, so I knew I wanted to check out her shop. There was a sign that said no pictures inside, or I would have taken pictures of the lovely works that lined the walls.


I love the refrigerator magnets that we purchased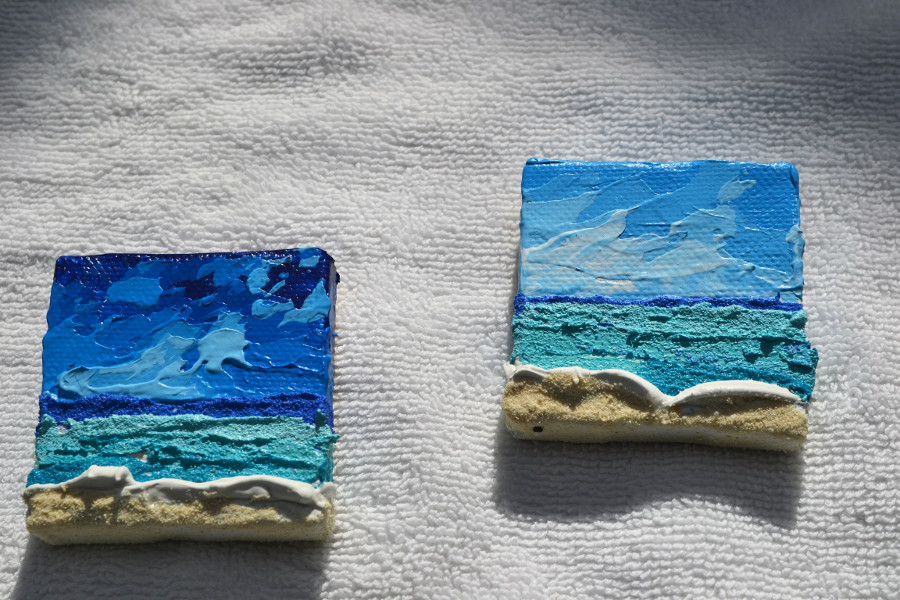 I wanted to check out Kenny's, because I had heard they had Rima stuff.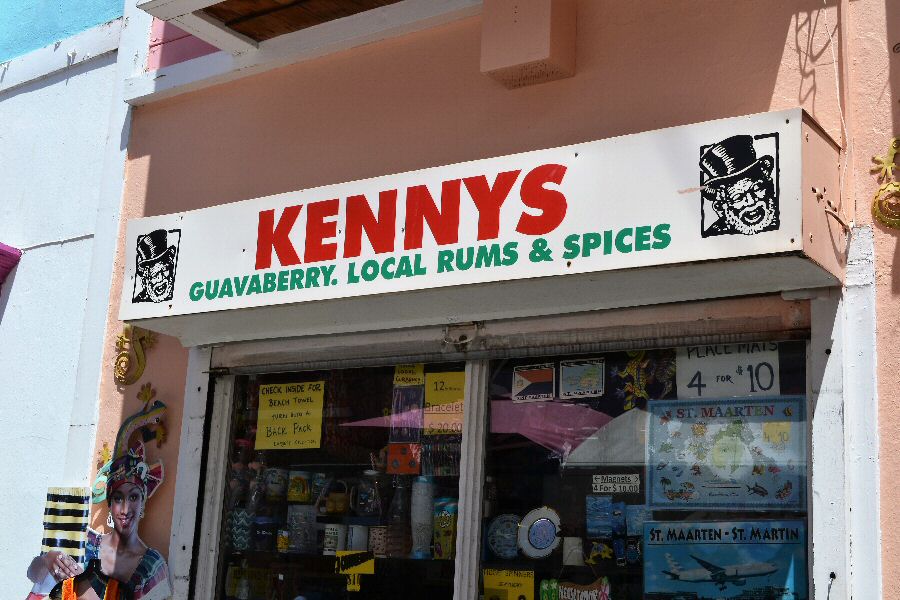 I was quite disappointed in their selection, as virtually everything they had was rayon or had spaghetti straps, and I wasn't interested in that.

I was captivated by the glass jewelry at Elements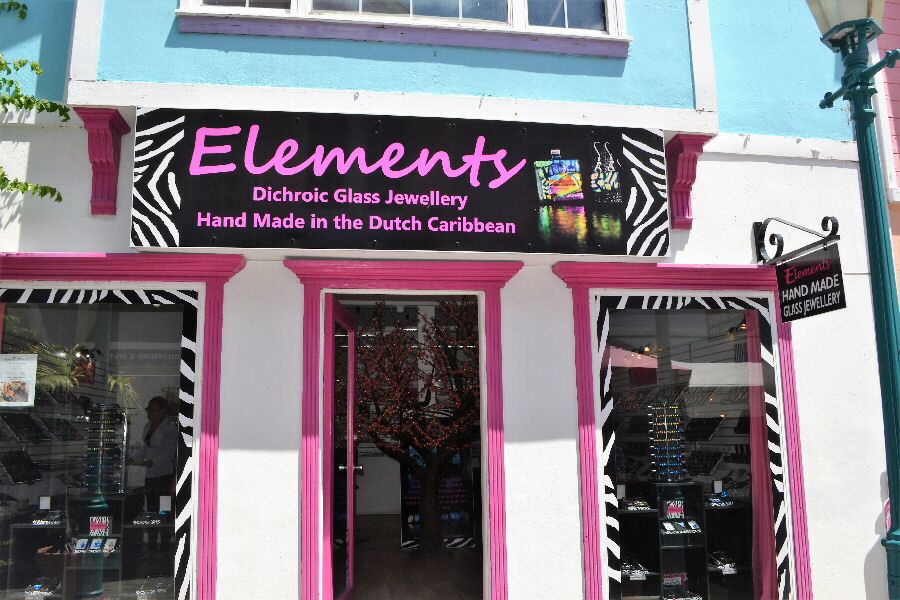 ..and after quite some going back and forth on what to purchase, purchased the set which Eric previously posted the picture of.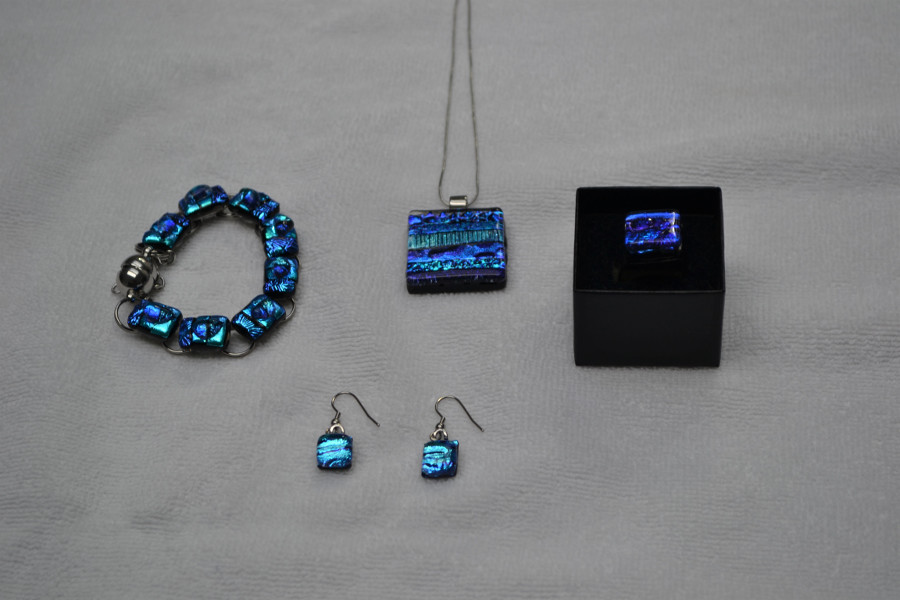 I really do love it, as blue is my color!

I REALLY wanted to go into the chocolate shop there, but I knew that we had to make a stop on the way back 'home', and figured they would be a melted chocolate mess by the time we got home, so I didn't even go in.


Next, we made a really quick stop at Caribbean Gems, as I needed a silver chain for the garnet necklace I purchased. They came through in fine fashion with an inexpensive silver chain that perfectly fit my needs.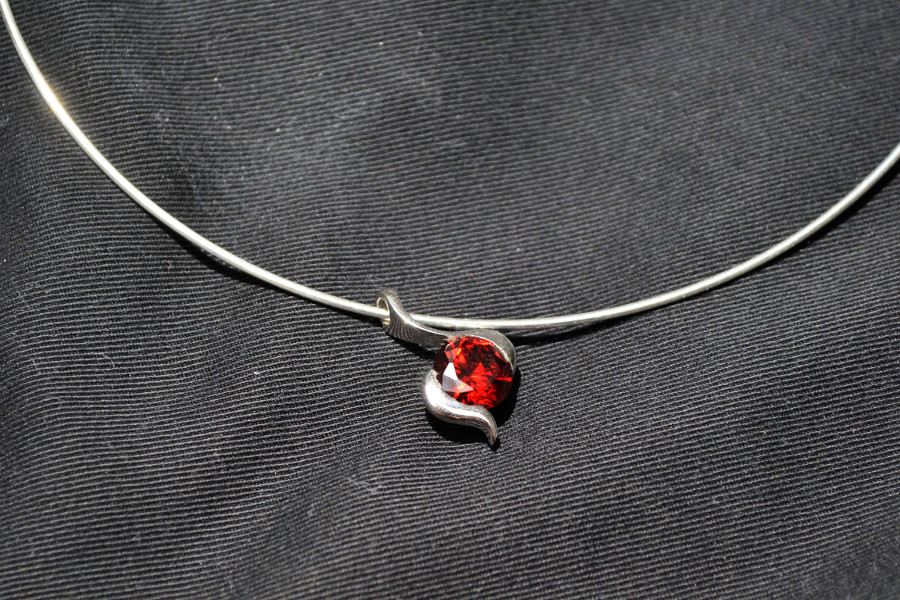 I felt kind of embarrassed at only spending so little money and getting two glasses of champagne!
I made the mistake of looking in the 70% off counter and saw some lovely blue topaz earrings I would have loved to have!! Oh, for the old days, when I would have just bought them!


Having done all the shopping that I wanted to do at this point, we headed toward the Boardwalk to get a coke and cool off.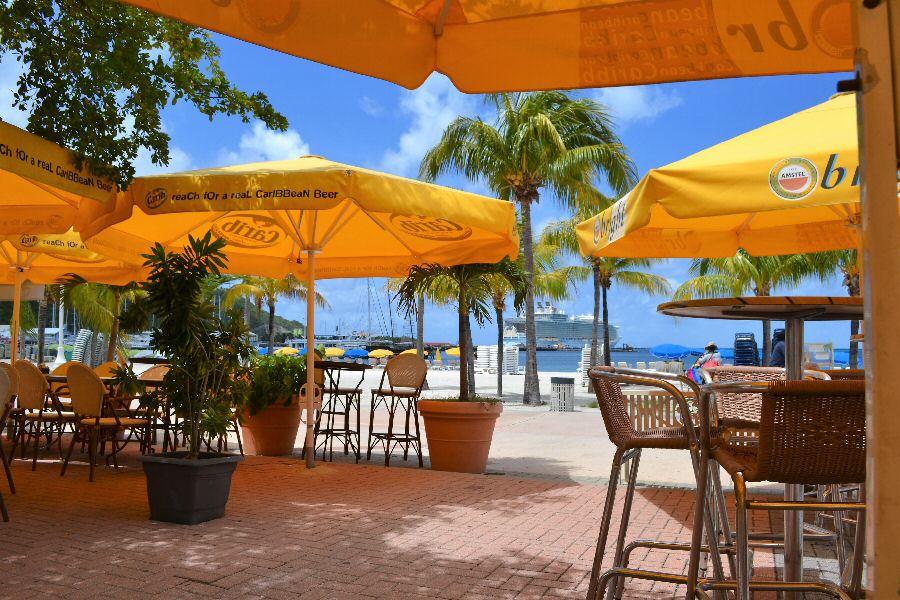 As was Front Street, the Boardwalk and beach were pretty empty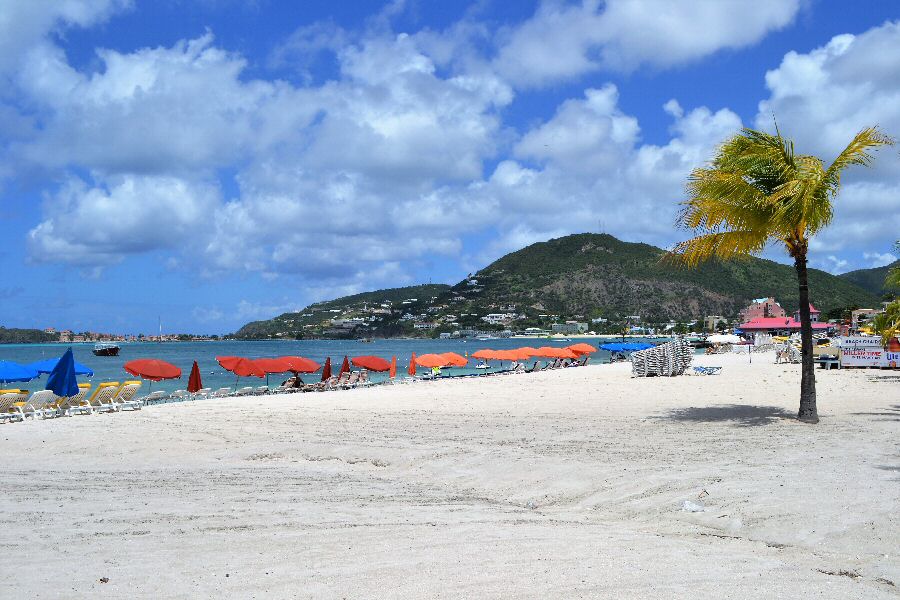 But I got a couple of pictures of the one ship in port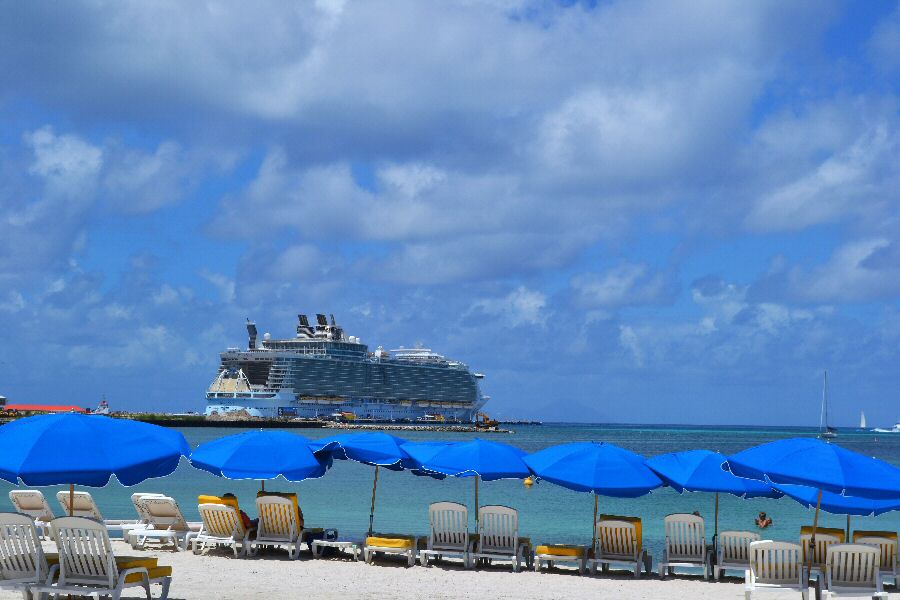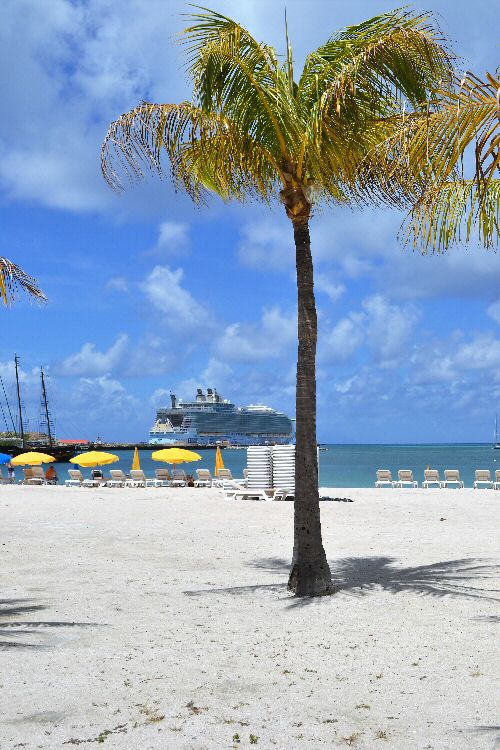 These ships these days are such a far cry from when we first started coming to SXM, back when SXM was a tender pier!! I don't miss tendering on ships, but I do miss the smaller ships, and I almost miss how busy Front Street used to be then. I remember having to walk in the street often just to get by the crowd of people walking the other way. I know that the merchants on Front Street miss those days too.