Our final couple of full days on the island were more of the same of what was an absolutely wonderful trip.

On Saturday the 24th, we happened to eat all our meals in, ham and cheese omelette for breakfast, grilled burgers for lunch, culminating in the piece de resistance, LOBSTER!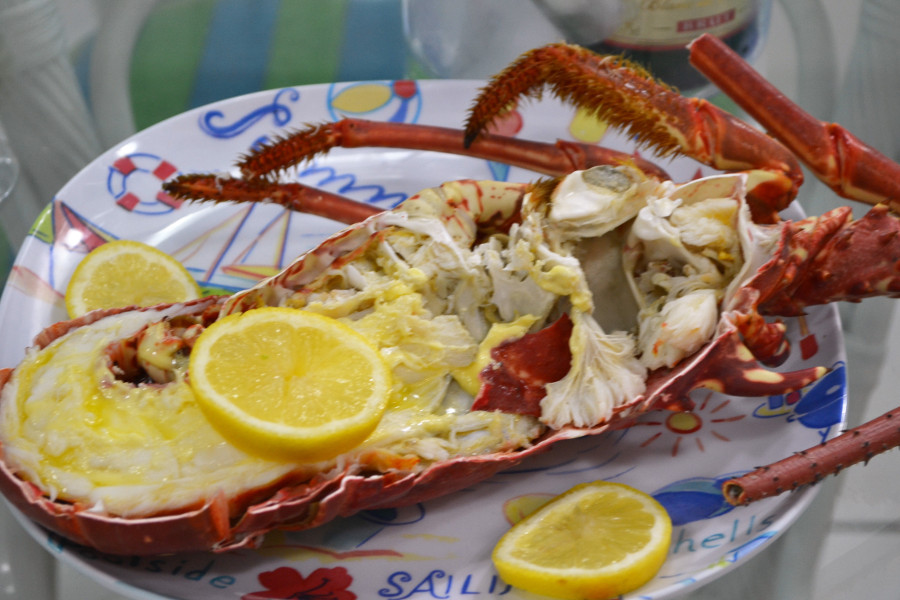 We served it with a green salad with grilled pear, goat cheese and cashews with a vinaigrette, and baked potatoes with butter and sour cream.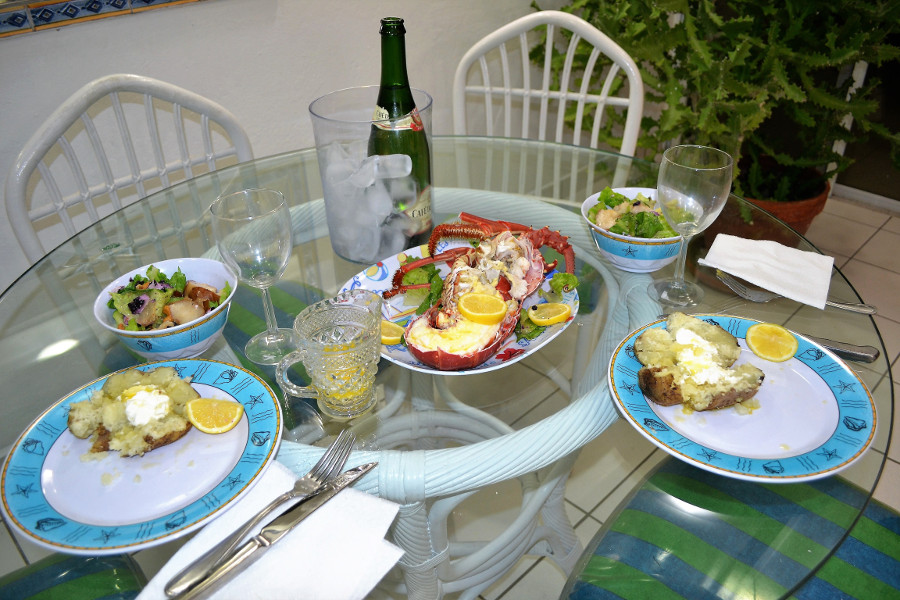 It was very good, although I have to confess that we bought the lobster pre-cooked at Carrefour. The half lobster shown there was about $19. I'm really bad with the knowing the weight of a lobster, so don't know what the weight was. I would say next time we would probably get two. And there WILL be a next time!


I didn't remember that I did, but we did take a picture of Passaat as she was passing by, with Jazzgal, et al, onboard.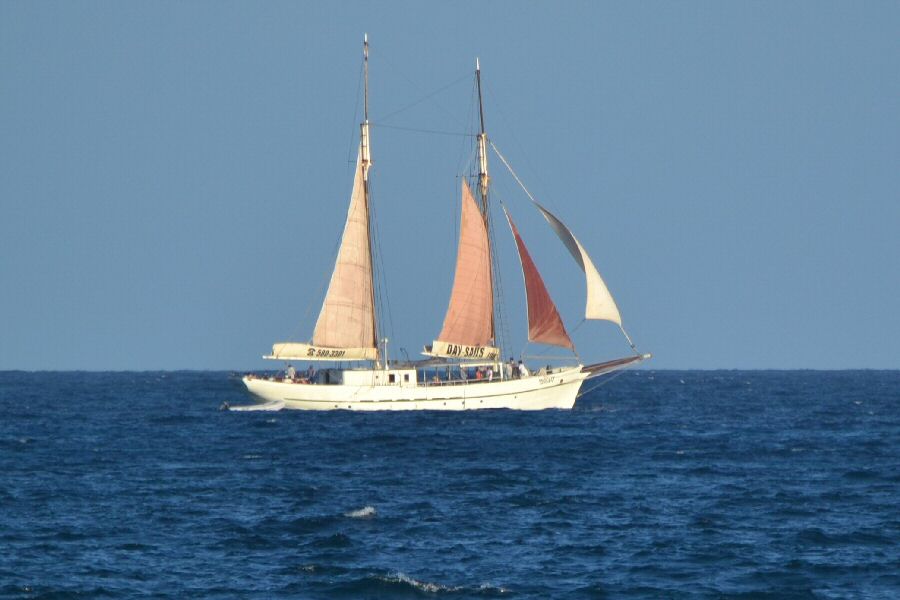 Sunday morning for our last real breakfast on island, we had fried eggs with bacon.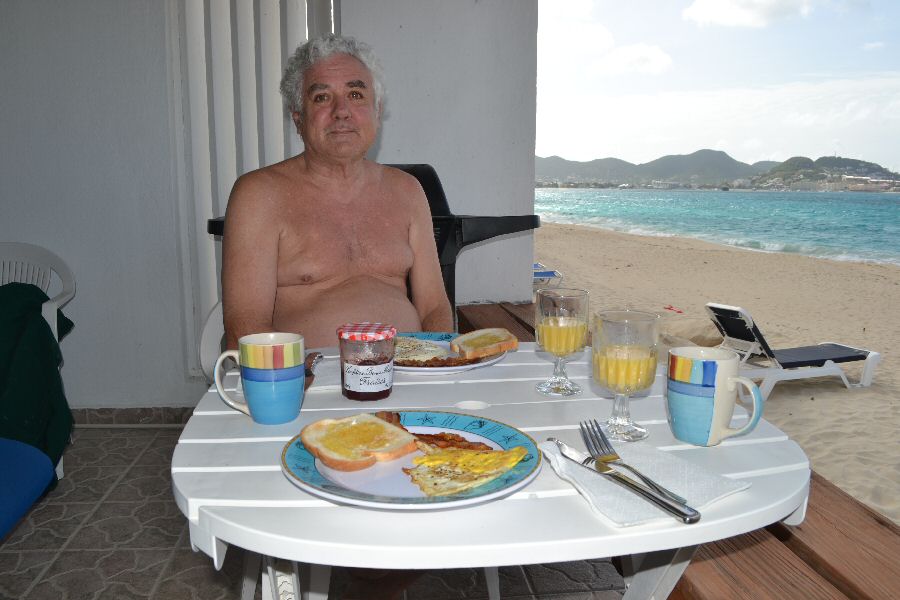 For the food critics in the crowd, I know it's gauche to admit it, but I like my eggs fried HARD, thank you very much!
Eric cooked his eggs, properly runny.

We hung out for the morning at Beachside, tough duty, watching the passing parade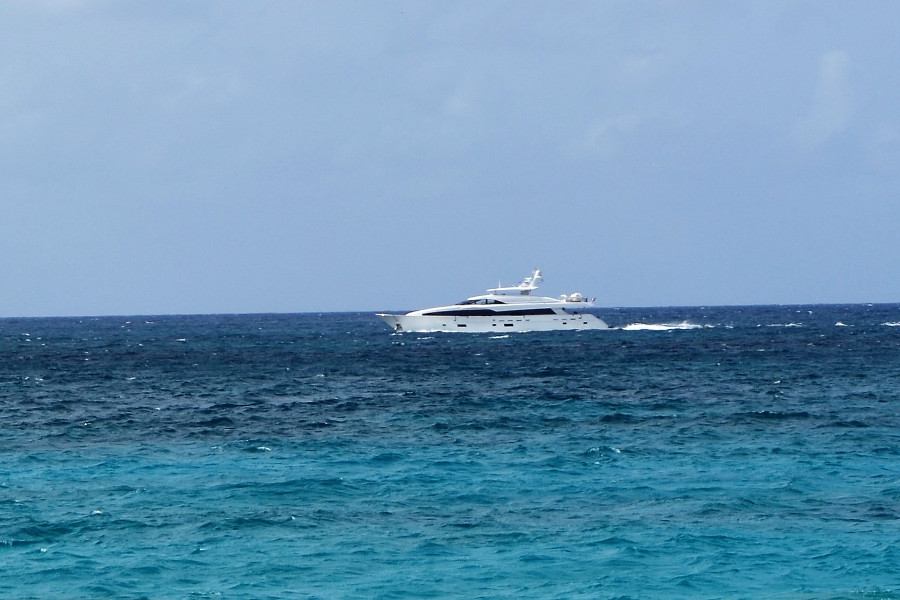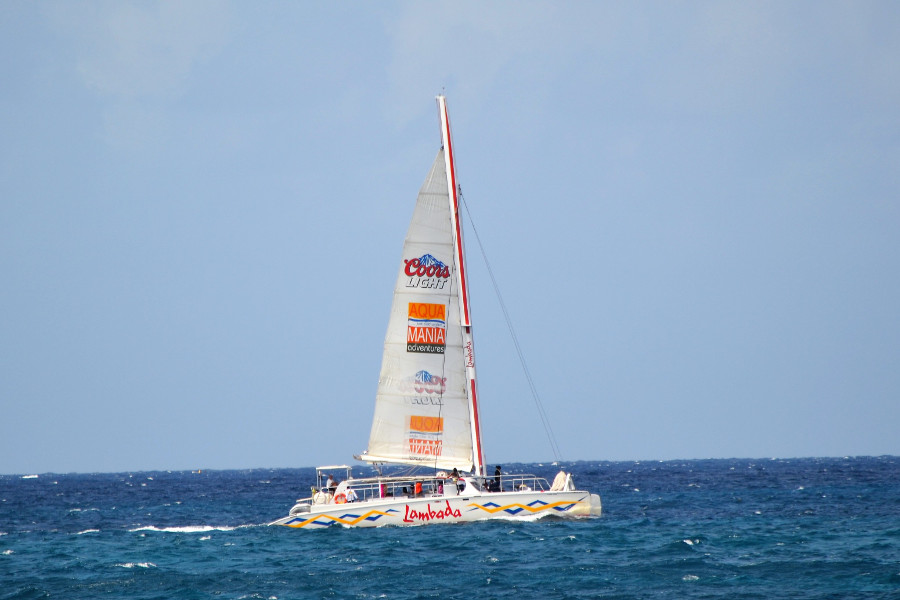 ..and always, the VIEW!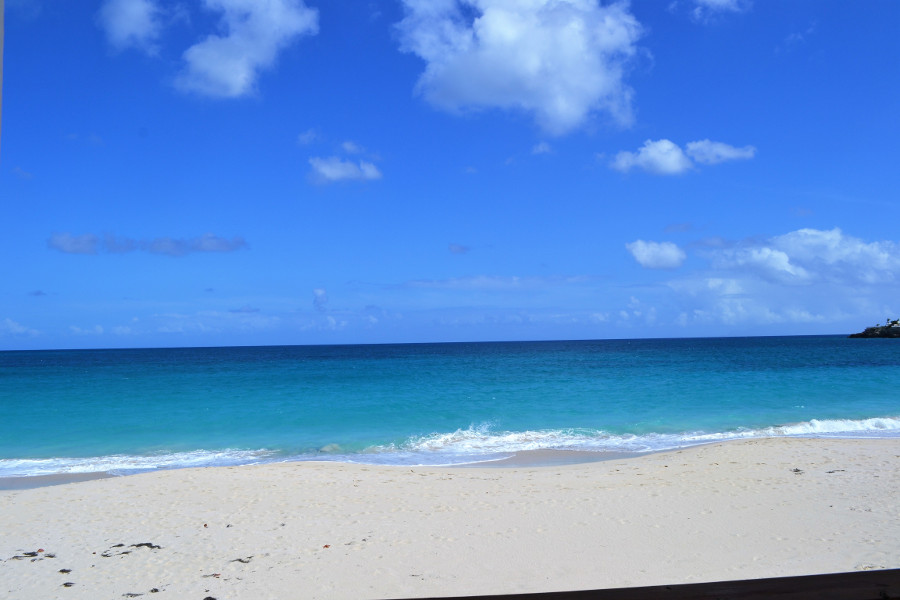 For lunch, we had plans to go to Dreams to meet someone and that fell through, so we initially went to Grand Case. We didn't really see anything open that we wanted to eat at, as there seemed to be nothing open all the way down the street, till we got to Rainbow and for whatever reason, didn't want to eat there, so we headed over to Orient.

We ended up at Kakao.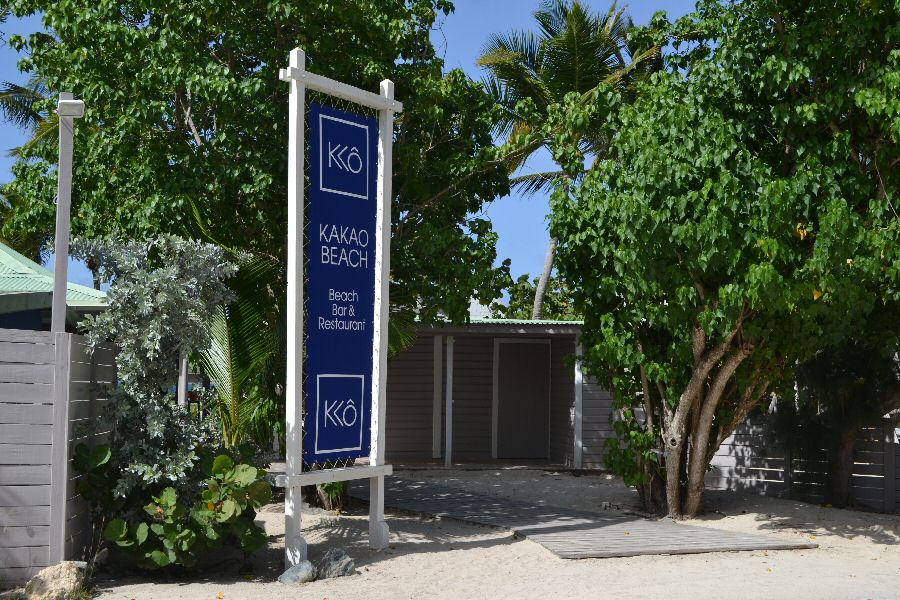 Thankfully the wind was much less than it had been the day we went to LaPlaya and there was virtually no seaweed.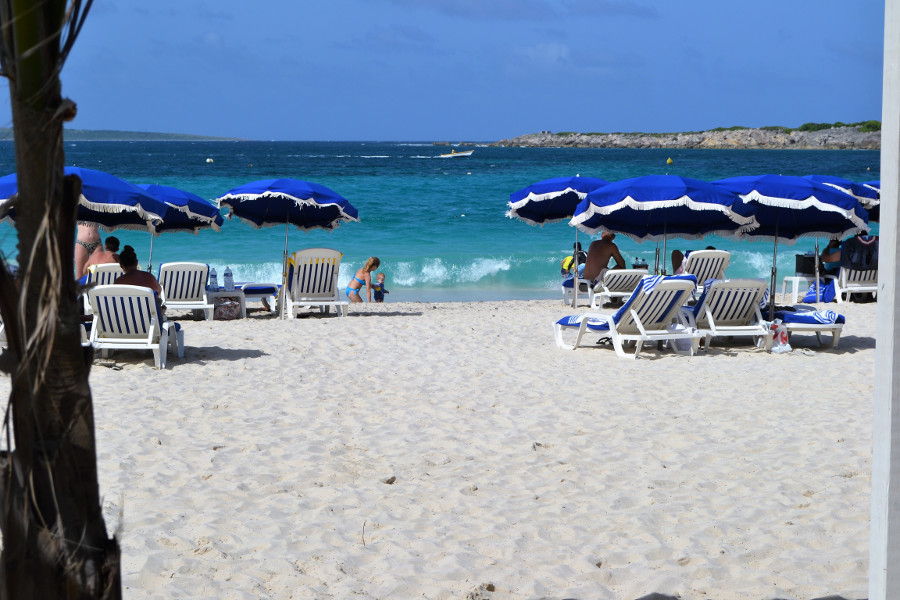 and since it was close to 1:30 by the time we arrived, virtually all the tables were full. We perused the specials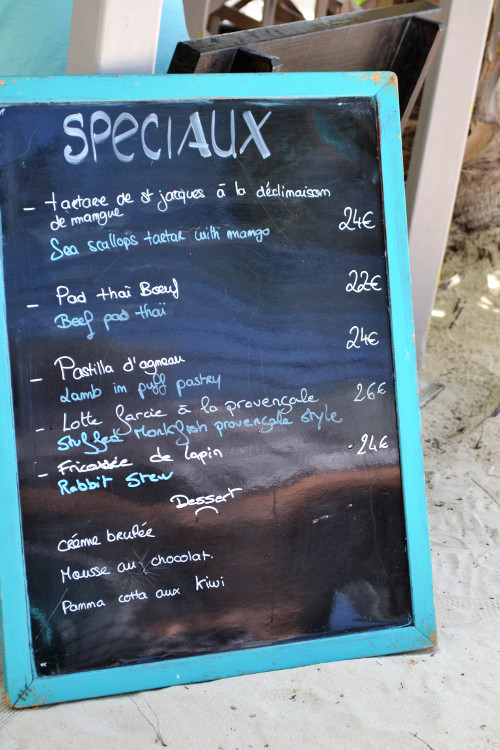 I considered the lamb in puff pastry, as I remembered a fabulous salmon in puff pastry that Eric had there last year, but settled on the rack of lamb.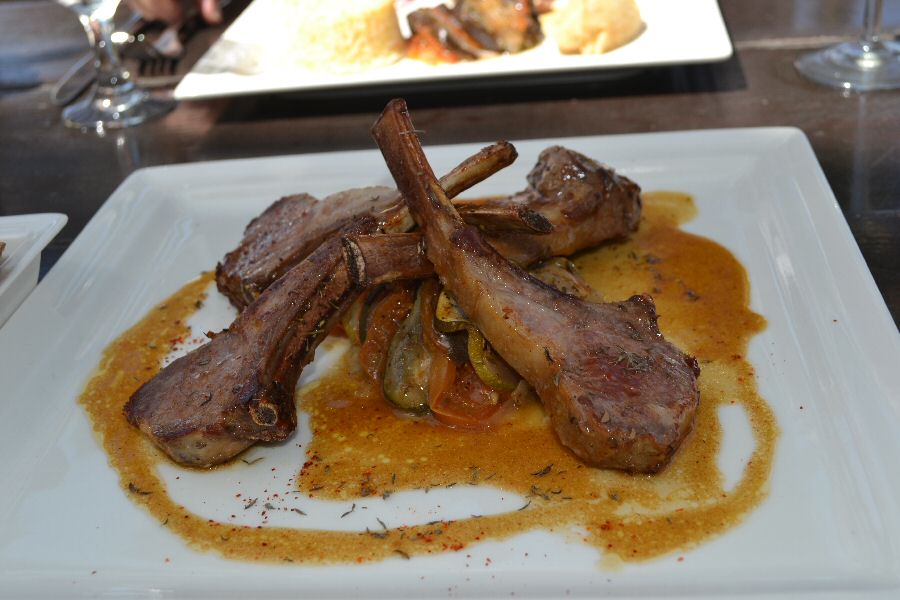 Eric had a tuna dish which was perfectly cooked inside and he enjoyed it very much.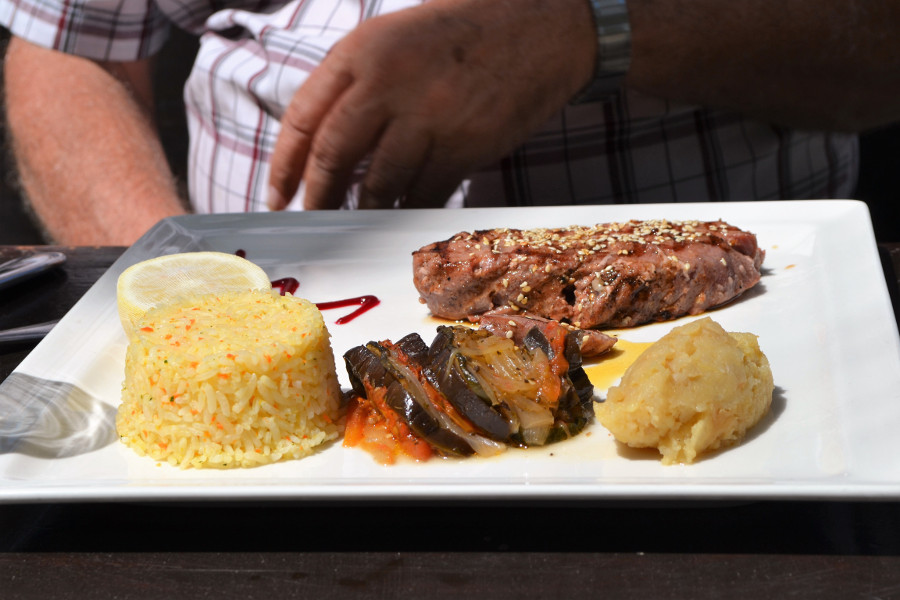 We ordered a creme brulee flavored with rum to share, and it was lovely!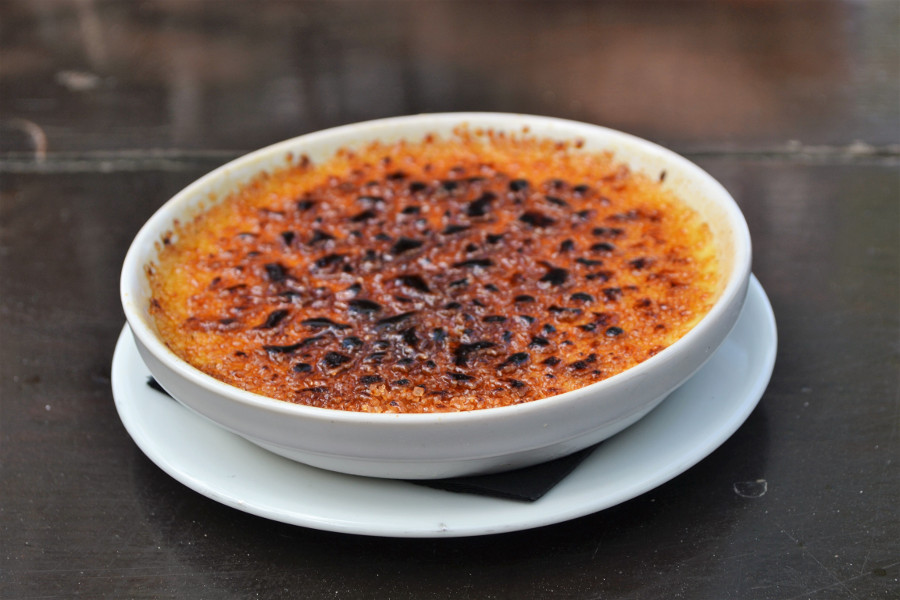 And just for Elizabeth, who says that we only take pictures of Eric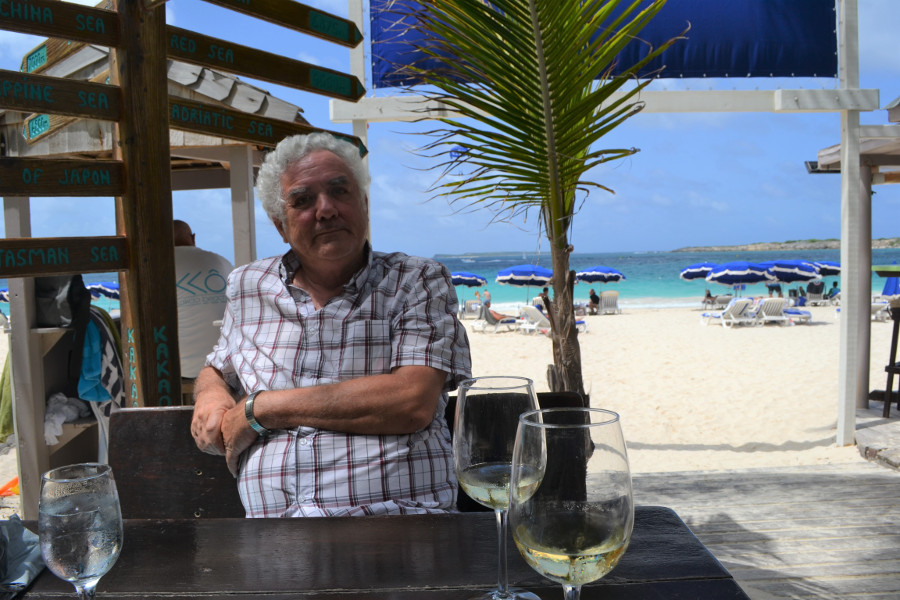 here is your proof that at least I was there..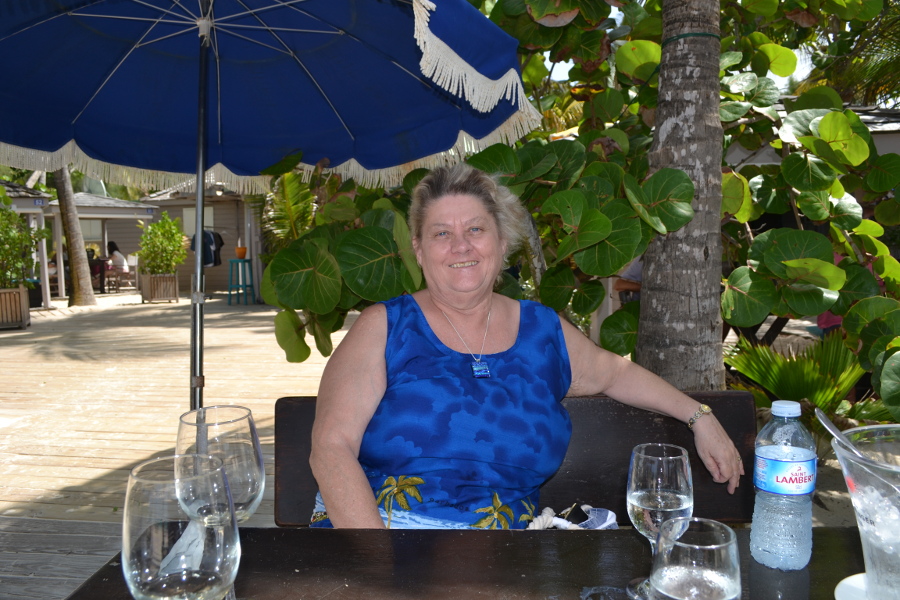 Although I am not a cat person in general, this little creature did charm me out of a few remaining scraps of my lamb.