As others currently on island are noting, and even Louise whose trip overlapped ours, we experienced days of rain and showers...not a complete wash-out, but the kind of day where "go to the other side of the island" wisdom didn't apply.

No problem, we just grabbed sandwiches at Zee Best bakery and chilled on the balcony. Napping, reading.

We got in a lovely day at Rainbow in Grand Case. Normally we would visit Rainbow more than once in a trip, but an encounter with the owner(?) or the Millennial son(?) limited this venue to a one-off for me. For lunch we had filet mignon and a shrimp dish. The filet came with potatoes dauphinoise which were heavenly. It was supposed to come with a béarnaise sauce, but I was told "we ran out"..I said it could be quickly whipped up by the chef. No. I was told "here's a mushroom sauce".
At the next table, the owner(?) or someone connected was (ahem) entertaining 3 hoochie, errr, young women at his table. They ordered filet as well, and what should appear on their table but béarnaise sauce?! I was livid and my eyes were shooting darts at him.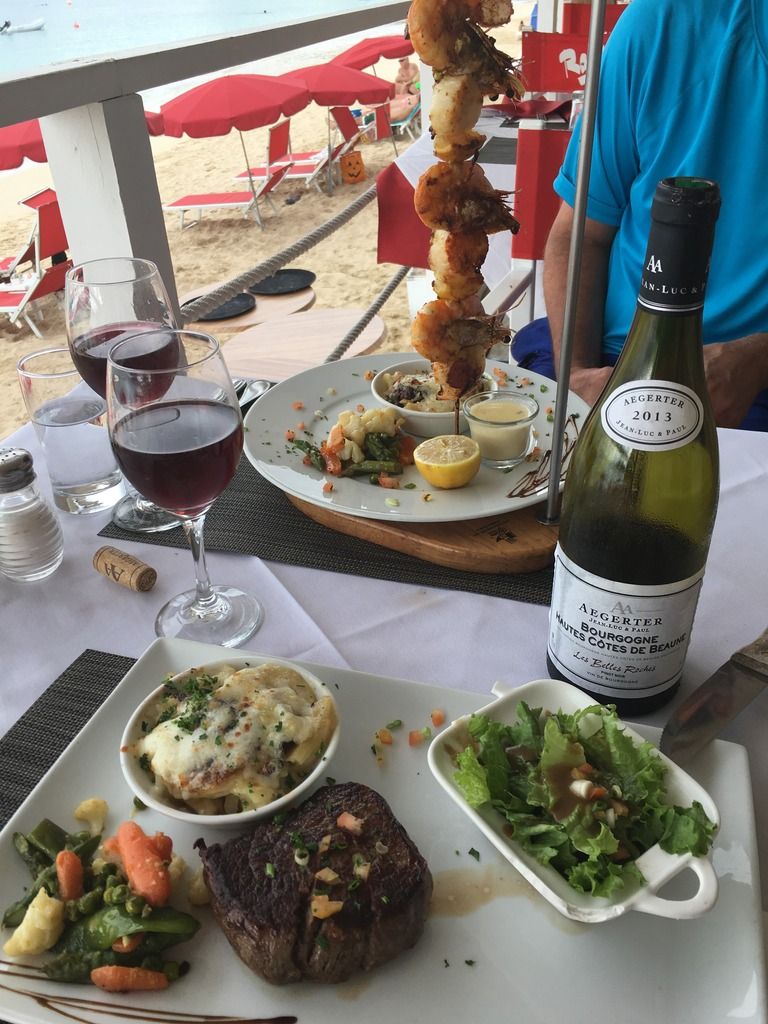 We finished our meals and returned to the beach. Later, towards sunset, a table is set up down near our chairs with white tablecloth, chairs, etc. The young man was having deserts and drinks with the girls on the beach. At one point he approached me to ask if we had enjoyed our day and meal....I expressed my displeasure with the sauce situation...he said, "yes, I knew you saw that". Grrr. He asked how he could make it up to me. I merely said that the sauce could have been made and brought to our table when they were getting theirs. Yes it would've been late, but better late than never since I had my heart set on it. The little playboy kept asking what he could do. We just paid for our days bill and left...I didn't need anything, and was pretty chillaxed from an otherwise enjoyable day.

We experienced the final KLM 747 landing in SXM on Friday October 28th. We went to La Terrasse for the best view. Our pictures ended up being pretty much like everyone else's you've seen posted...ha ha. My video managed to be of my..feet...what?!?! It was QUITE the island
experience though, and the crowds, buzz, traffic jam, and excitement were fun to be a part of! After the landing we had breakfast/brunch at Tortuga Cafe across the street. I like how they do mimosas! A little split of champagne and a flute with o.j....so it seemed I got 3 out of it...yay!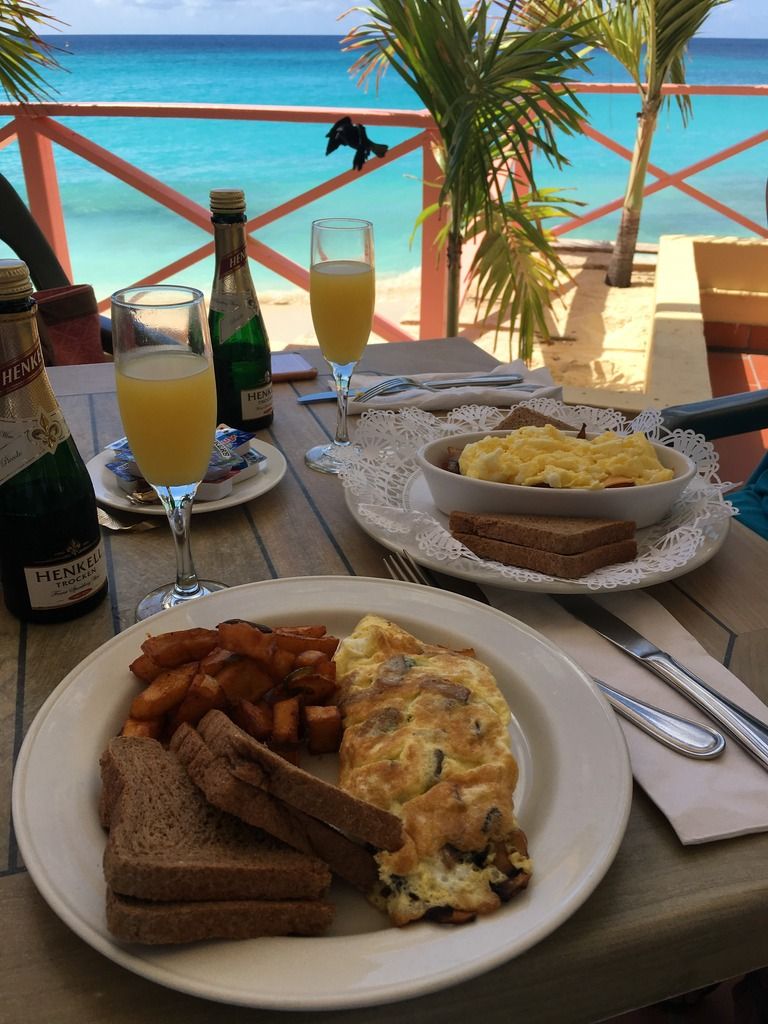 After brunch in was off to Orient again. You guessed it, Kakao. By now we were known by the children and staff as "the Americans who took the kittens"...lol. Oh well, their parents weren't going to allow them to take them home, to the vet, or care for them.
Drinks with GP and two different curry dishes, one shrimp and one chicken, made for another great Orient day. Unbeknownst to me, my husband was also planning a birthday surprise for me, and the chef agreed to make something not currently on the menu...all being set up for Sunday.




((I know it all looks "brown", but it was delicious! Leftover curry linguine was even good cold with a salad!))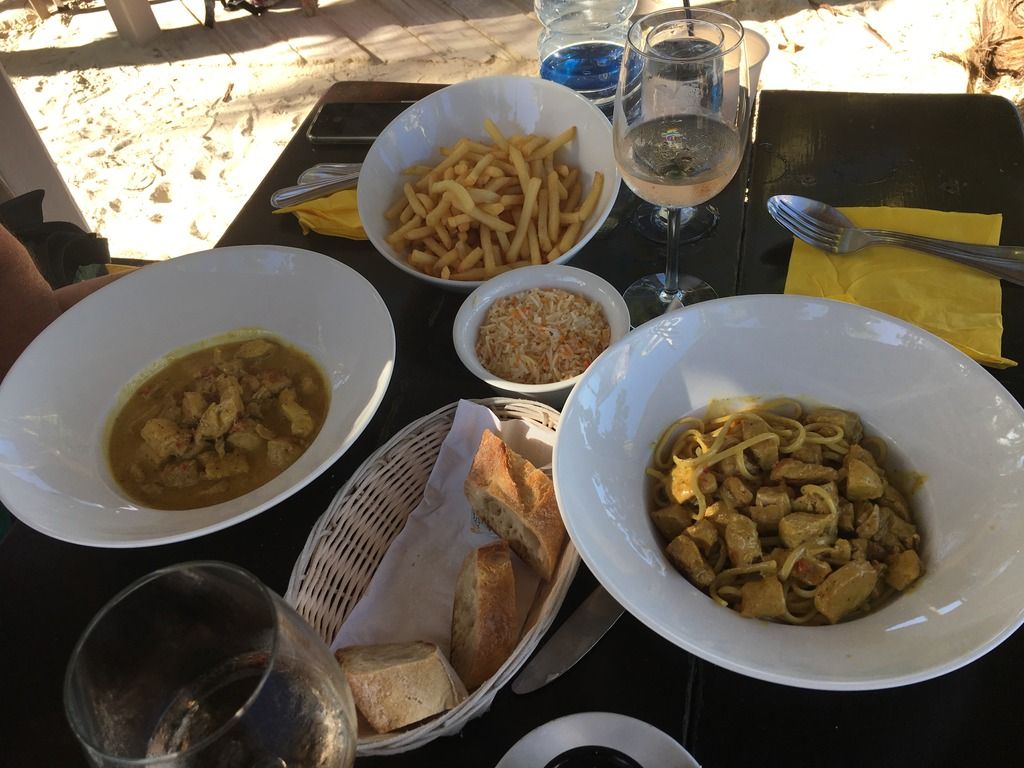 Saturday, 10/29 we had to change rooms and felt "homeless" for a while. Breakfast at the Yacht Club, then a day close to home at El Zafiro. They were setting up a children's birthday party at the rear of the property. So cute, and it didn't interfere with a relaxing day at all.
We chose to go up to a table for lunch this time, and I had griot for the first time. Very nice, and I enjoyed the bite and kick that it had! I got mine with patatas, and hubby got his with plantains.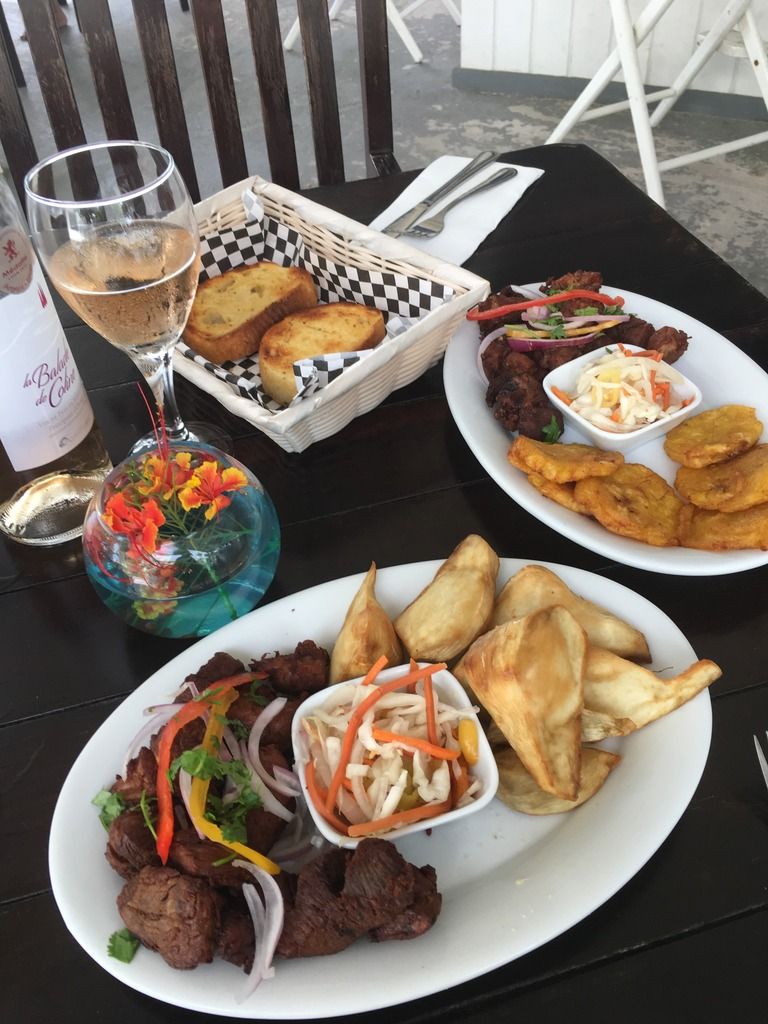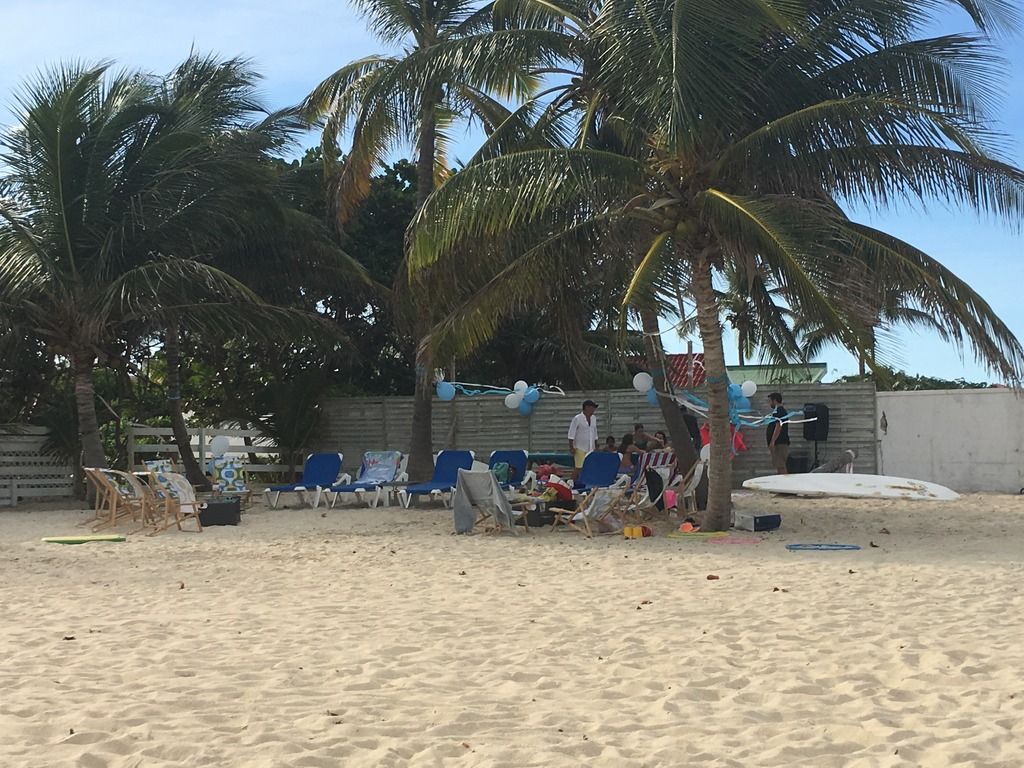 Saturday 10/29 evening we visited some friends at their Blue Mall residence. What an incredible view from up there! So wish we had gotten there for sunset, as the view from the 9th floor pool, towards the Caribbean Sea would have been spectacular. With no real dinner plans (filling lunch!) we checked out Bar Code in Cupecoy as it was nearby.
Interesting menu. We opted to have 3 small plates and did our own version of a light tapas dinner. Hearing the bar conversation from our table wasn't great, as there was an over-served and over opinionated med school student espousing her views on the Presidential election . Ugh...that's kinda why we appreciated being out of the country for two weeks leading up to Election Day...getting away from it!
We ordered nachos, mini corn dog pops, and wings. Presentation was cool and funky....popcorn between the corn dogs.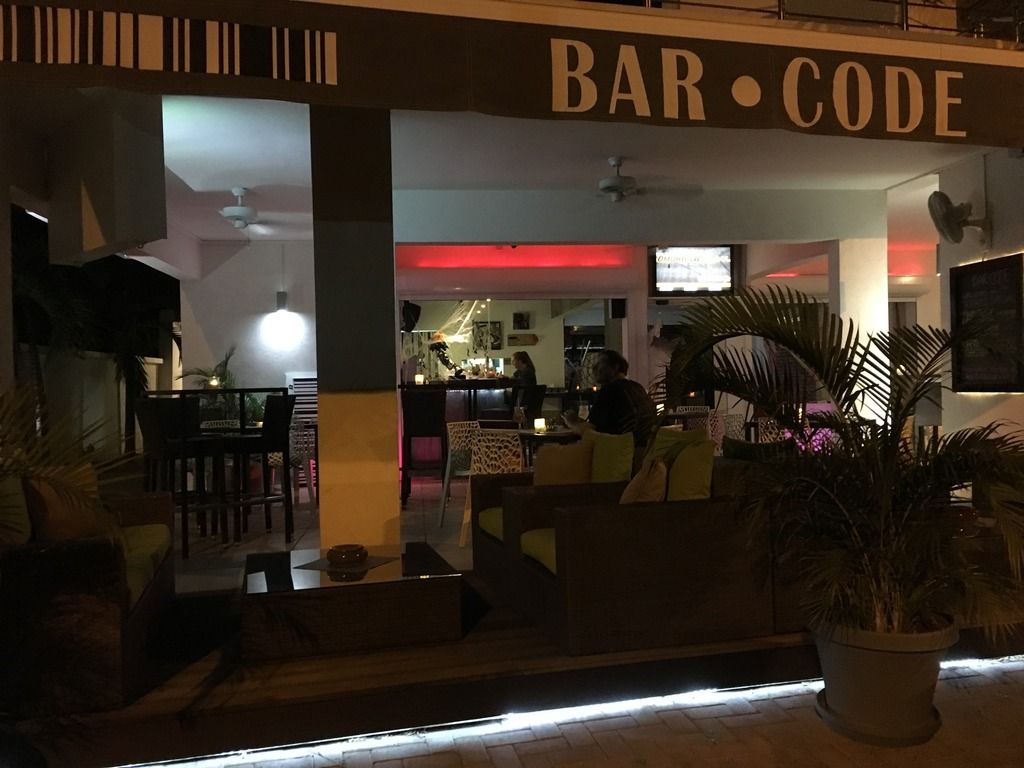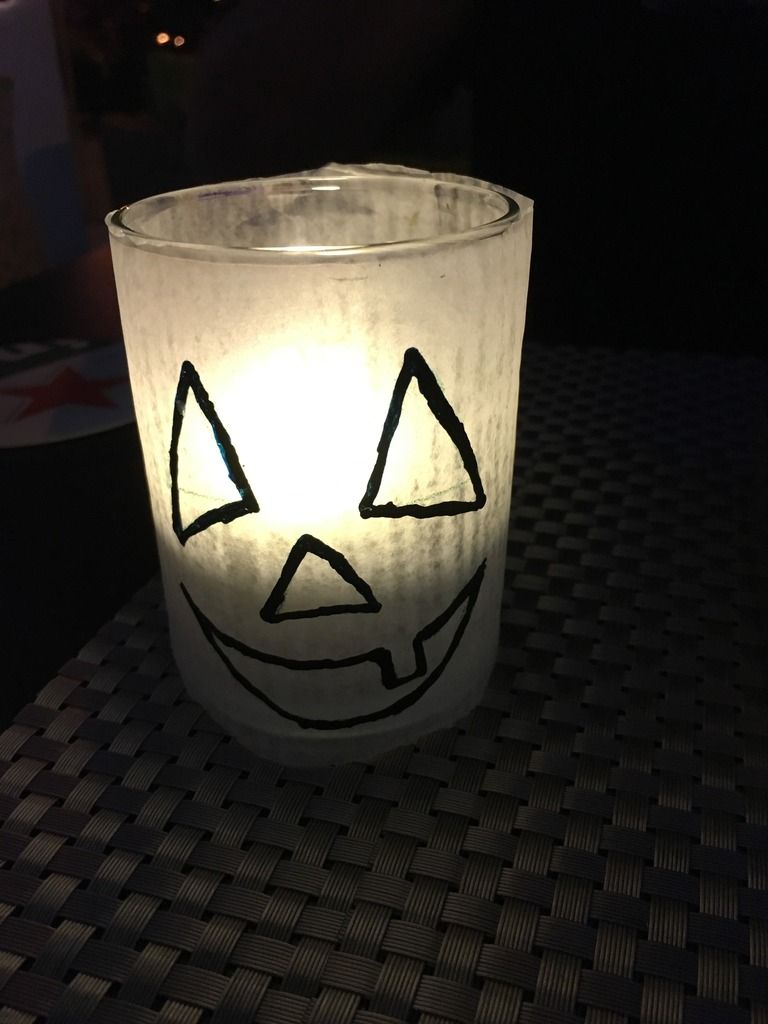 Sunday 10/30 we seemed to get a late start leaving the room. Hubby got a pretty sunrise picture...so THAT'S what it looks like! ;)




Since El Zafiro serves breakfast until 11, we headed here. We arrived at 10:45, after our causeway walk. Today's visit was a total disaster. Unlike our previous two lunches, and a subsequent breakfast later that week, things just went wrong. We didn't recognize the server that morning, so perhaps being a Sunday it was someone that isn't there a lot. However I detest when a server doesn't write the order down, it arrives wrong, and then they insist it is what you said! Umm, NO! I ordered my egg, ham, and cheese on an English muffin, not on a croissant. Also the egg was ordered over easy and not scrambled. I sent it back. And my husbands breakfast sat there. And sat there. And sat there. He wouldn't eat until mine was re-done. It actually caused a tiff between us. Eventually I had to tell the server to remove his plate, as that was the proper thing to do. In the end, we were able to eat by 11:30 (45 minutes!) and wolfed it down like the crazy hungry people we were.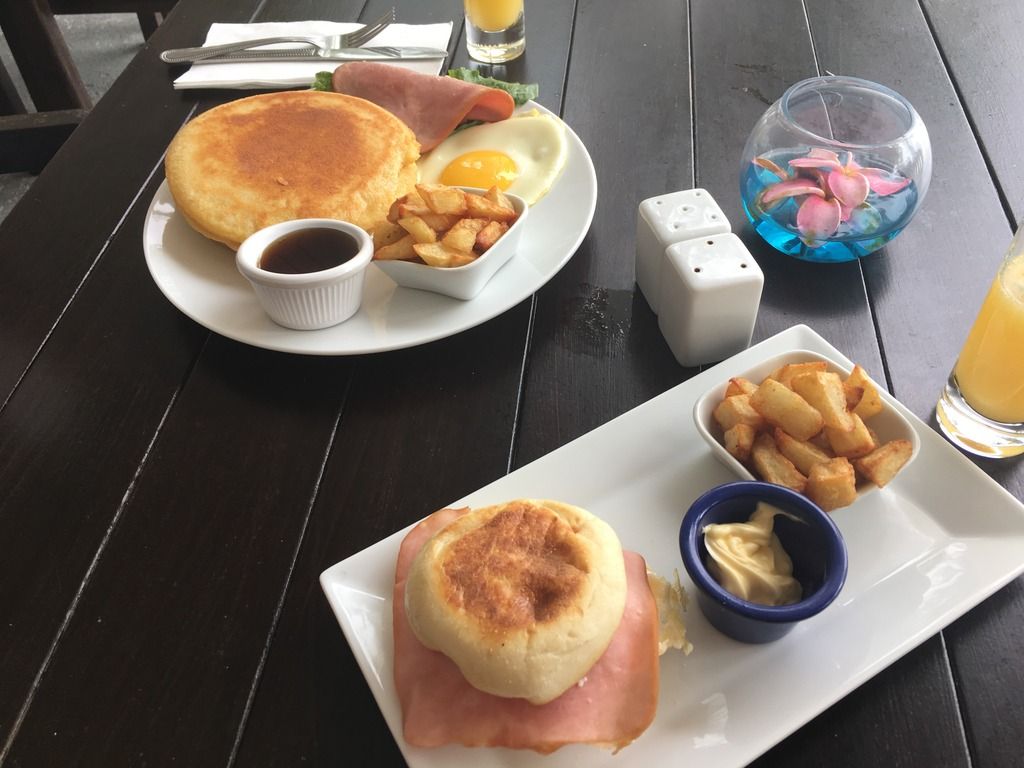 Leaving the breakfast debacle behind, we zoomed out to Orient for another lovely day. When it was time to eat (hubby had requested 3:30) we were shown to a reserved table, and I was told a special meal was coming just for me. Oh yum! Just add Jack and I was in heaven.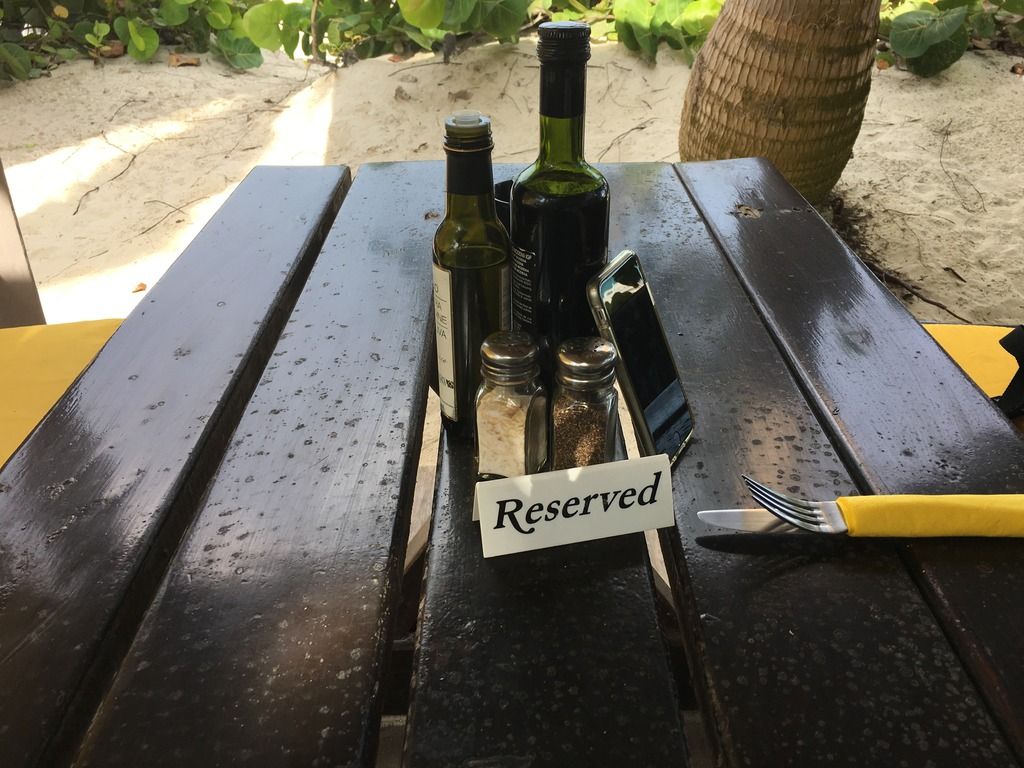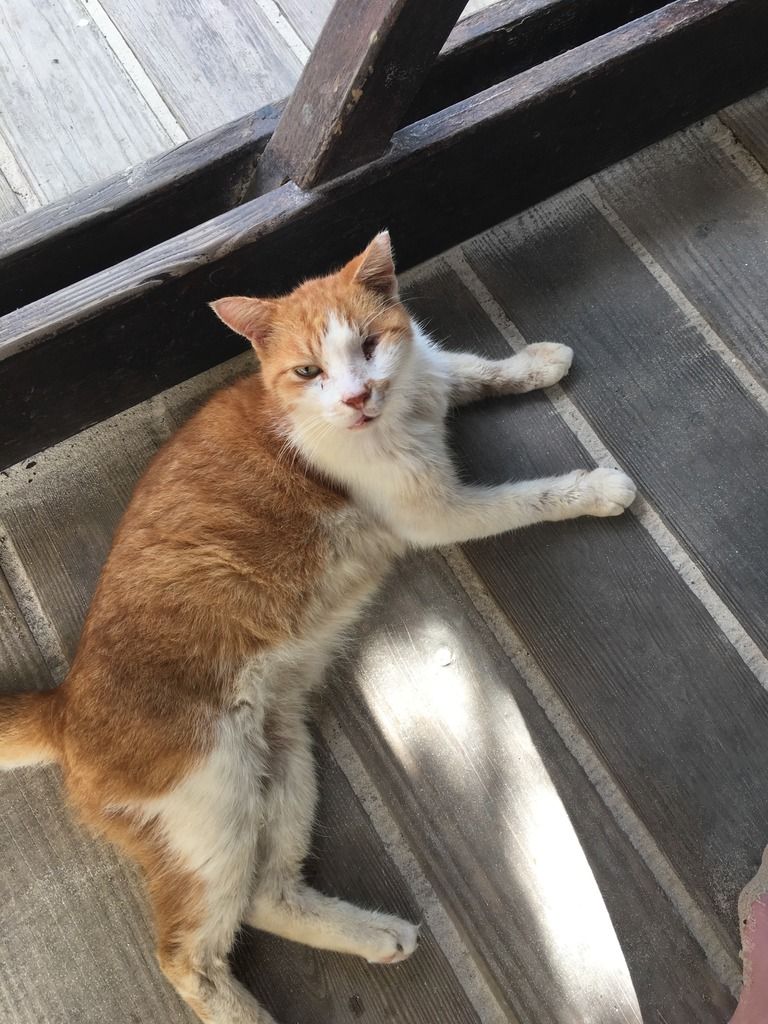 Beef Wellington! Fallot on top of course!
The squash side was delicious...fla___ something? I could not get the French name of this squash thing straight to save my life!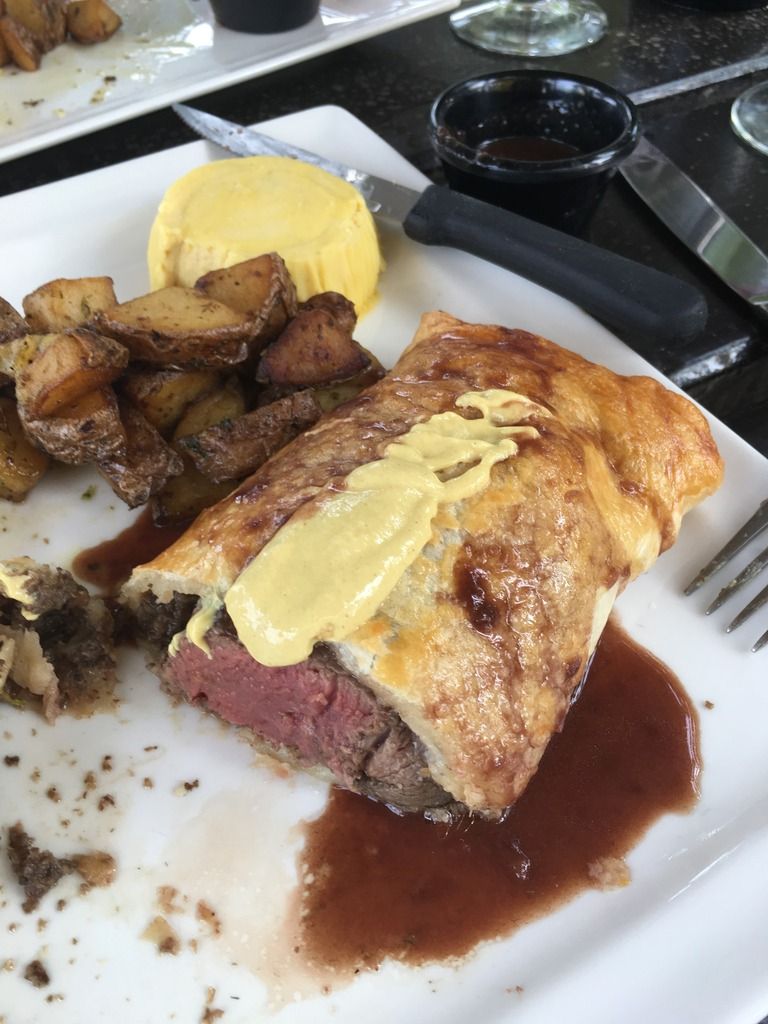 As often happens on Orient in the later afternoon, a shower rolled through. Oh well, just grab another drink and shop in the boutique!
So of course you end up being the last two chairs on the beach! Lol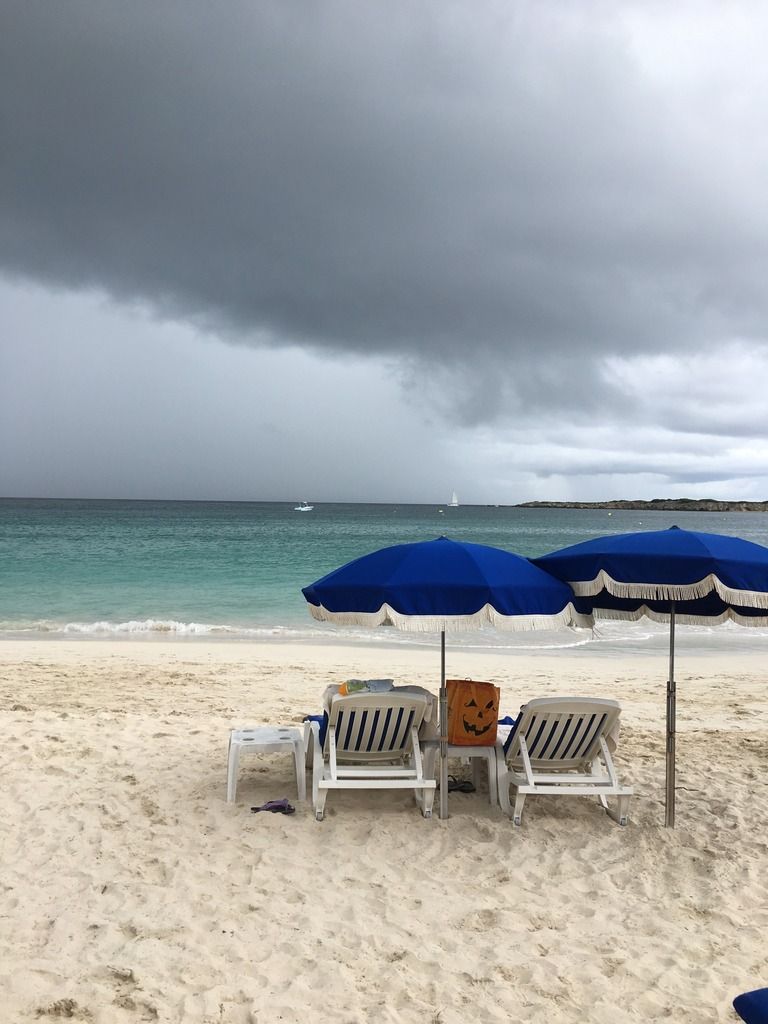 Not done yet....the fun continues....more later. ;)

--------------------
"It is good to do nothing all day, and then to rest" ;)