I decided to not do chronological type reports at this point, but some general topics, so this is one..

EATING IN

When we are at Beachside Villas, we cook in a LOT. Here feels like home to us, and the kitchen is so well appointed and we often can't bear to go anywhere else, when we have everything we need and love so much, right here. I know that many will not understand why, when there are so many fabulous places to eat within a stone's throw, why we would prefer to cook in, but everyone vacations on their own pace and so long as YOU enjoy it, that's all that matters, right?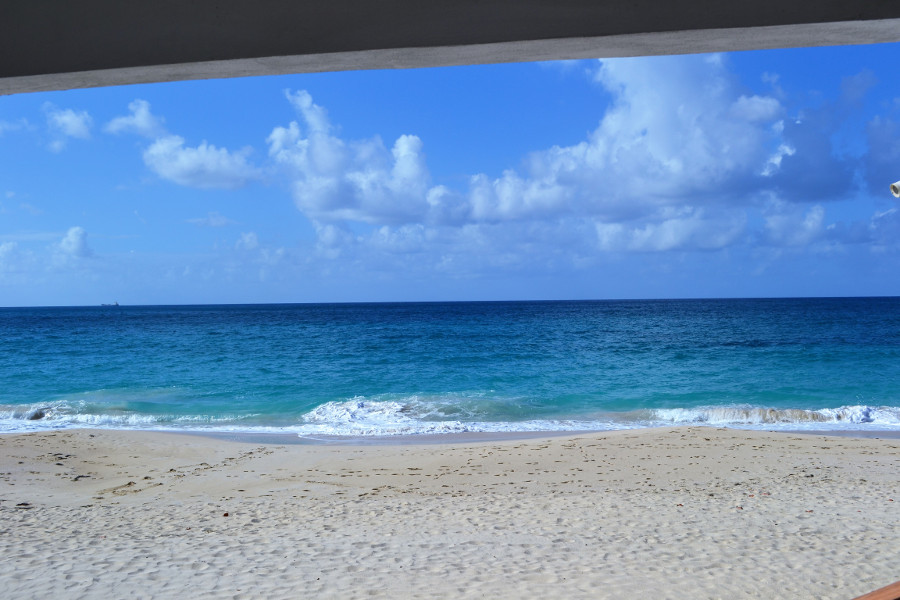 We don't go out to eat breakfast at home, and we didn't bother to go out this time either. Most mornings, we had eggs, or an omelette,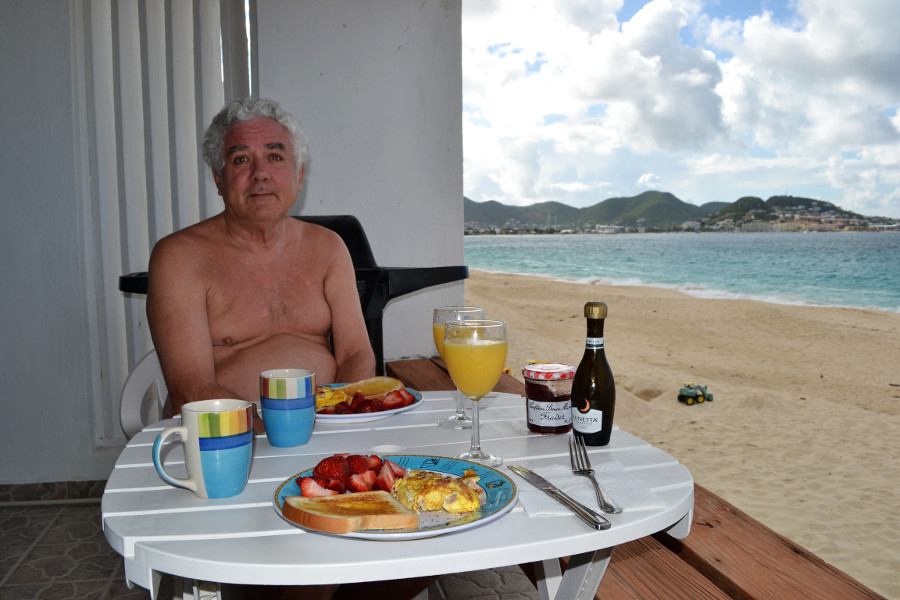 or quiche from An Pain Gourmet or La Suciere, or just some sliced ham and cheese and some fruit, etc. Many mornings, I did love me some mimosa though!
Grand Marche sells a lovely 3 pack of mini prosecco bottles for about $5!!
Just the right size for breakfast!!

As usual, we brought down a few items of meat in a mini cooler that fit inside our carry on bag. We usually bring some boneless chicken breasts, some bacon, a couple of steaks, and this time, some shrimp. We also spend boo-coos of bucks at various grocery stores, focussing mosty on Carrefour, Grand Marche and Super U.

As usual, we bought a package of pre-seasoned baby back ribs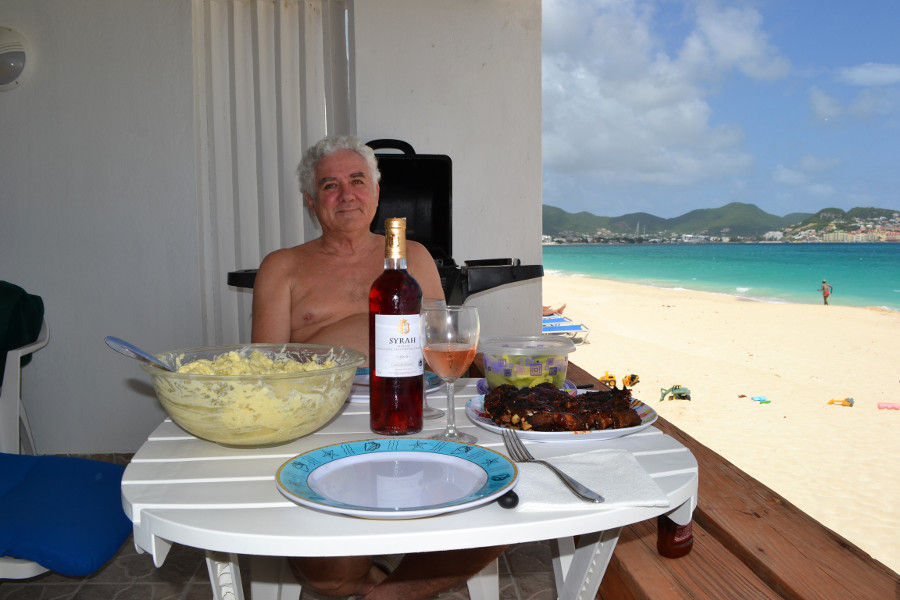 which we grilled and served with some potato salad that I made (which we ate on for SEVERAL days!!
)



I thought we might have some ribs left, but, uhmn, no...

One night we made bacon wrapped shrimp with mashed potatoes, made with sour cream, half and half and butter!!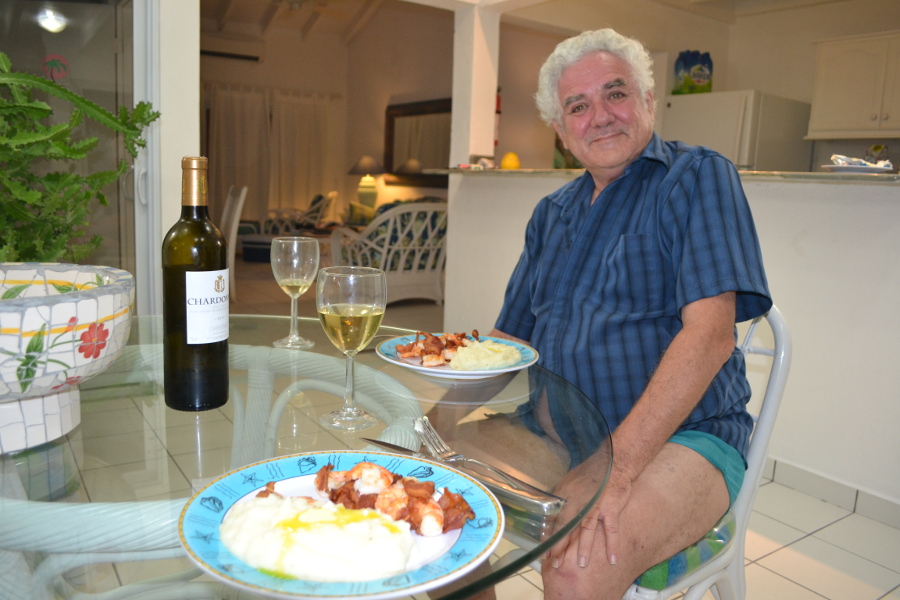 ....obviously, there is a diet in our future when we get home!!!

One evening we grilled a steak and salad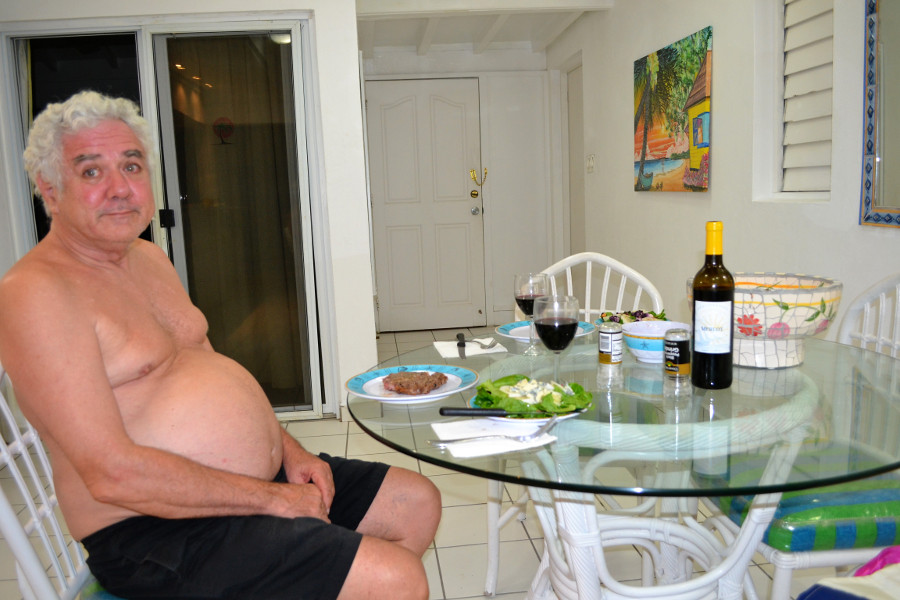 ...and served it with desserts from Au Pain Gourmet..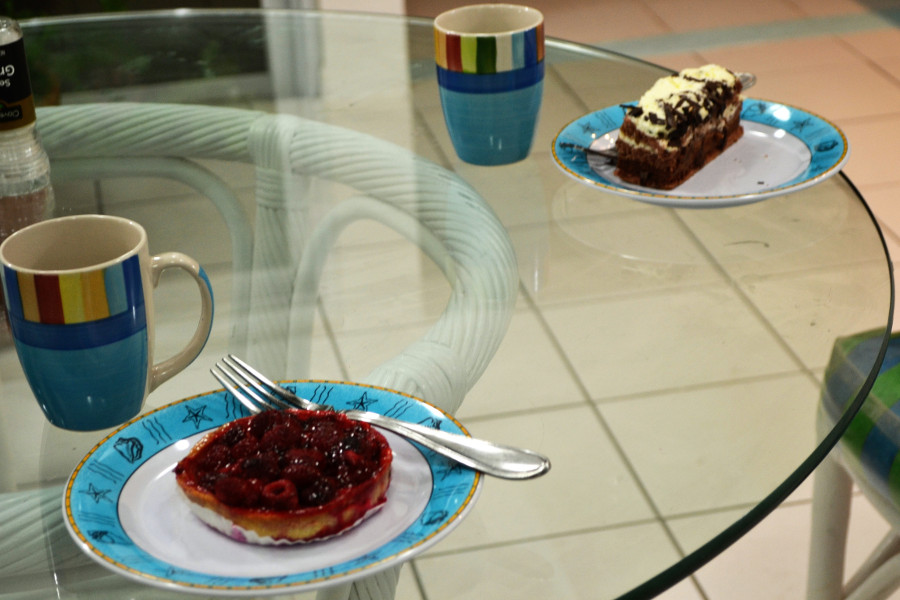 Eating in at night, when we can turn on the a/c in the living room and watch a few minutes on the TV in cool comfort, is such a HUGE improvement over before!


Today it was burgers on the grill, with the BEST view on the beach!!