We arrived on Friday on AA's afternoon flight from Miami. The flight was totally full I think, with perhaps one empty seat. The flight was a few minutes late leaving but we landed ontime and there was no line for immigration. They are using paper immigration forms again, but didn't have the silly little tear off part that we were always afraid of losing, and they never collected anyway. There were probably 5 or 6 lines at immigration and the immigration lady was actually very NICE!!
She said "Welcome back, Carol!", and she appeared to actually mean it!!
Of course, since there was no line for immigration, that meant that we had to wait for bags...
The only casualty on the way down was that somehow when Eric was putting the carry on bag into the overhead bin, the handle snapped right off!!!
Kind of hard to roll a rolly bag without the handle. We are hoping to jerryrig something up to fix it before we go home.

The fellow from AAA met us, off to the office to get our car and then on to Beachside Villas!! For longtime BSV fans who might not know, Yolanda has retired and her son Drew and his wife, Tracy, have taken over day to day management of the villas. So far, changes seem few. They have raised the prices slightly. All the long time staff is in place, other than the security guard, who is different than last year. One pretty simple update that really has freshened up the bedroom is that they have painted one wall of the bedroom, got new bedcovers, and it looks really nice!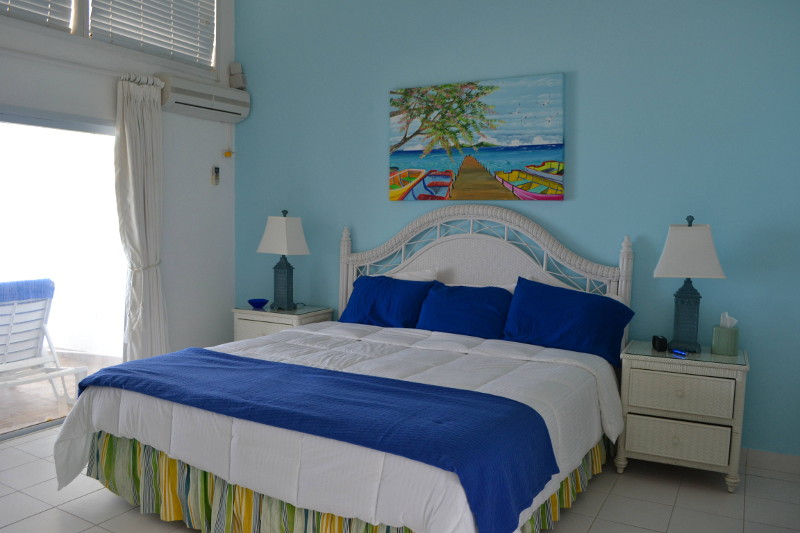 We bought a really pretty flower arrangement at Super U. I love it!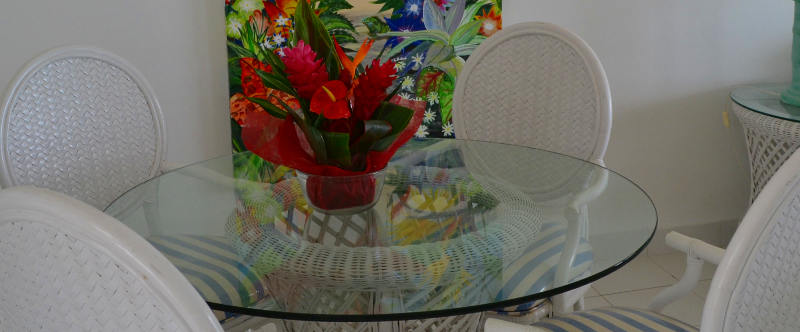 We haven't really gone anywhere so far, other than to the grocery store and to Ace to buy the wine and champagne glasses, which we used to good effect for mimosa this morning!!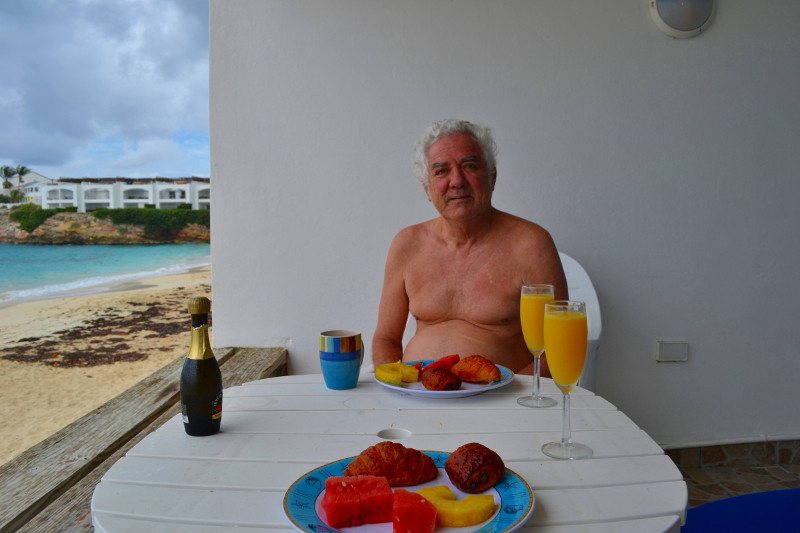 We got carry out from Captain D's for dinner the first night, cooked burgers on the grill for lunch yesterday and had intended to cook a steak for dinner. We weren't real hungry though, so we opted for plan B. Super U had a petite camembert for 2 E. So we had baked camembert, along with baguette, fruit, ham, and nuts. It was a lovely dinner! And we were again in for an early night. Such party animals we are!!


Traffic was REALLY bad in Marigot yesterday, possibly because of the holiday on Friday and traffic was bad in Simpson Bay both days. The weather had been cloudy so far, and we had a downpour this morning, but right now it's much brighter.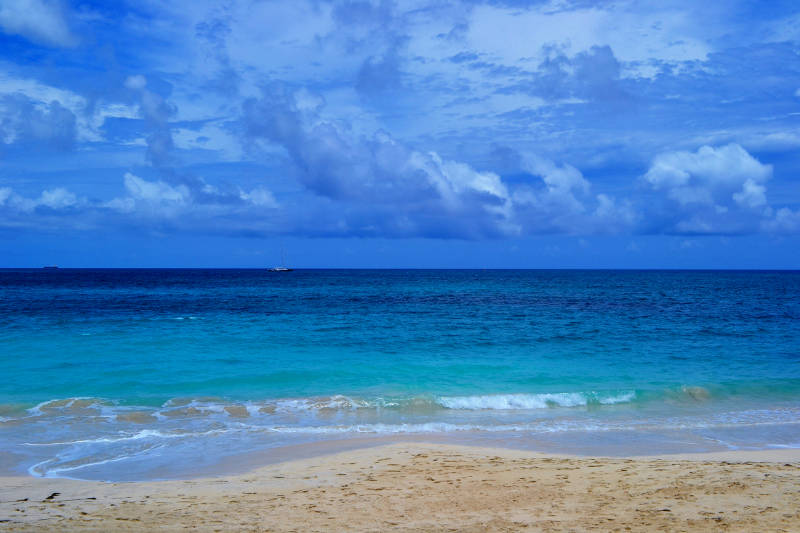 Going to hang around the house today and out to Grand Case for dinner this evening.