There is this show on the Food Network Channel... There are various versions of this show, but mine for today is The Best Meal I Ever Ate....

And it was at..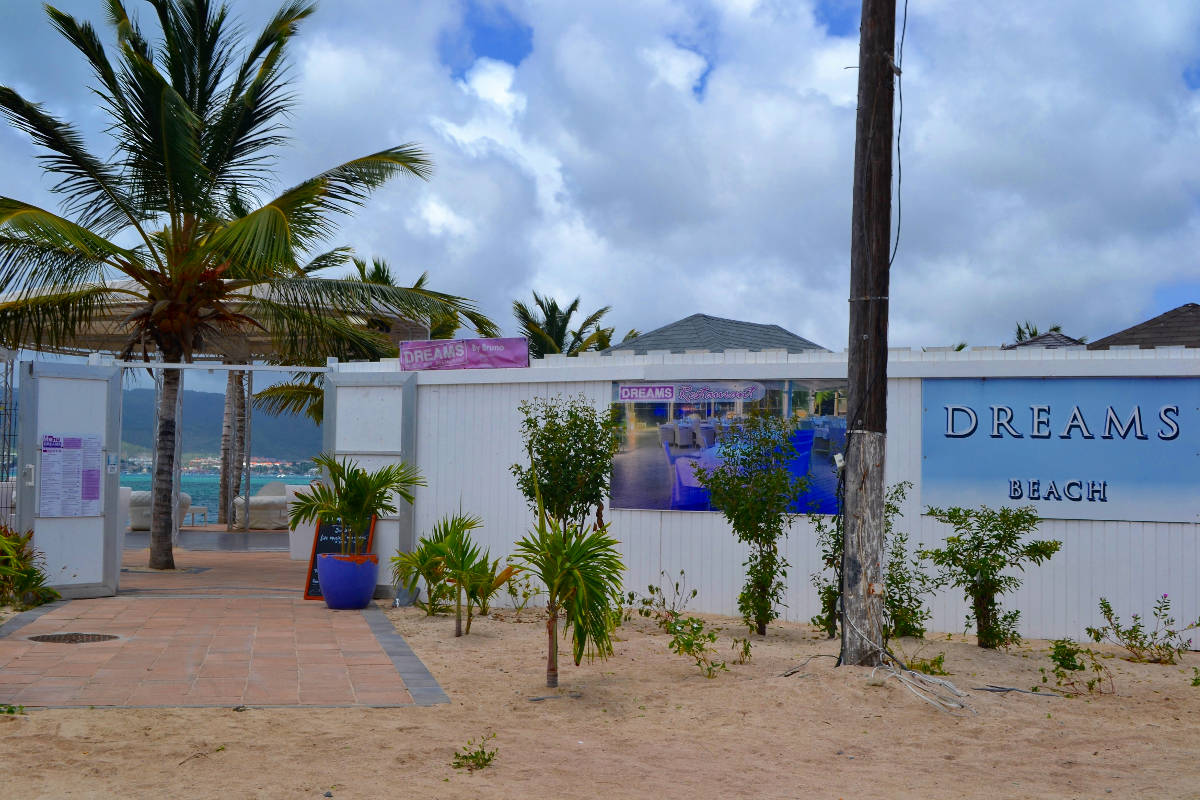 If you've seen the show, they go into great detail about the setting and how the food tastes and why it was the best "whatever" they ever ate. With apologies to the Food Network, here's my take on it...

We've been coming to SXM since 1987 on cruise ships, 1995 on land. Over the years, we have grown to love the French side, and French food, and have a real appreciation for good friends that we have made at several restaurants over the years. Primary among these, we count Thibauult and Amaury from Bistrot Cariabes, and Bruno, from LeCottage, and now from Dreams, Petit Casino, Yellow Sub and Paradise Bungalows...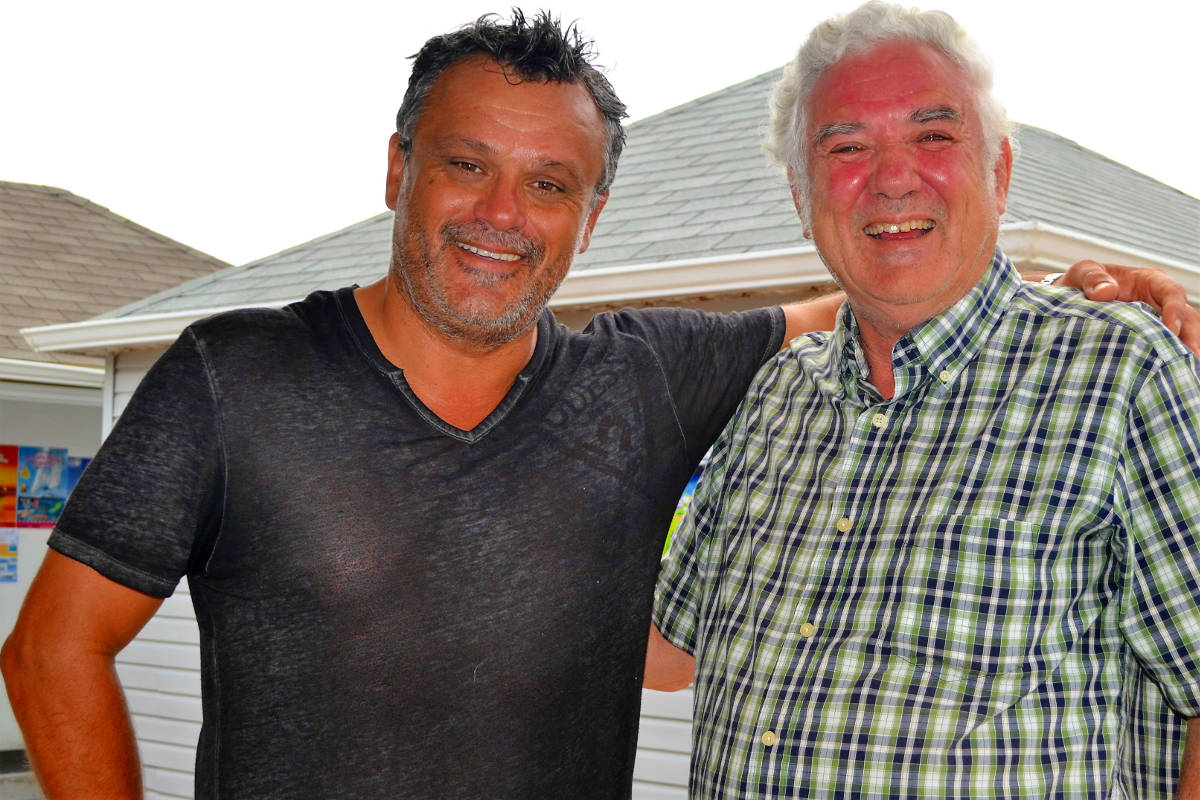 For those of you not familiar with Dreams, it's on the beach in Nettle Bay. Truthfully, the beach at Nettle Bay isn't the best, but that's not why people go to Dreams. They go for the FOOD!

Bruno's chef recently competed in the Taste of the Caribbean competition and will be representing SXM soon on the national team. I believe it's in Miami.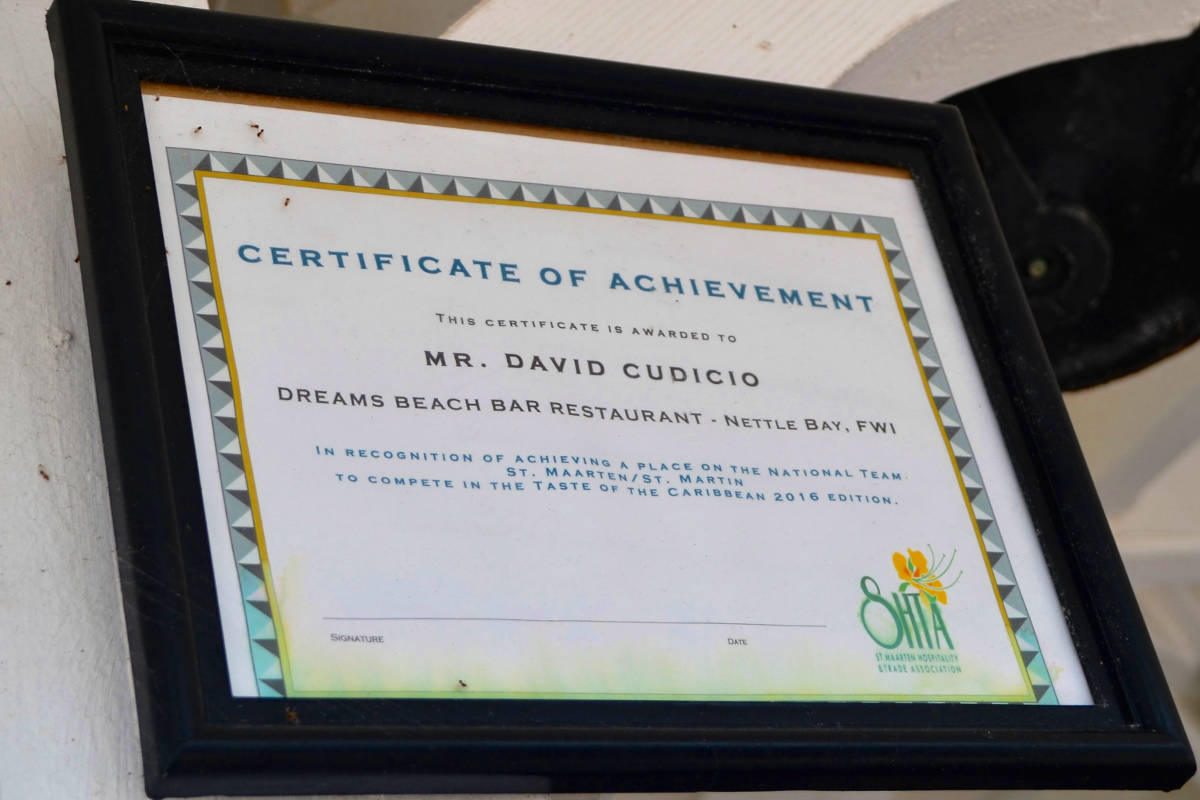 Anyway, we didn't need that affirmation to head there for quite a memorable meal..

The meal started innocently enough with the bread with a lovely dipping sauce.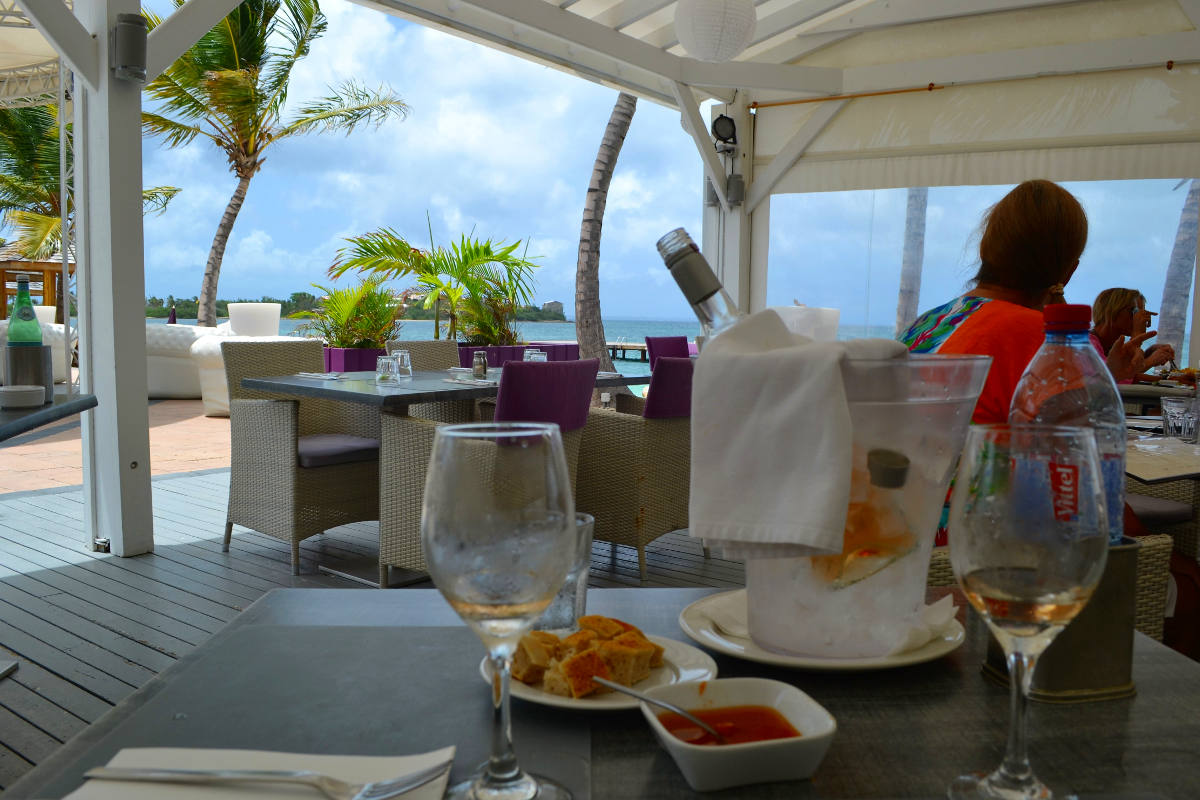 Despite my having 'chosen poorly' with a bottle of French rose, I convinced Eric to try the beef prime rib for two.. Since the prime rib would take a while, Bruno sent us out some complementary appetizers





...and then the main event arrived...


We should have known something was up when they said that they would need to transfer us to a BIGGER TABLE!!!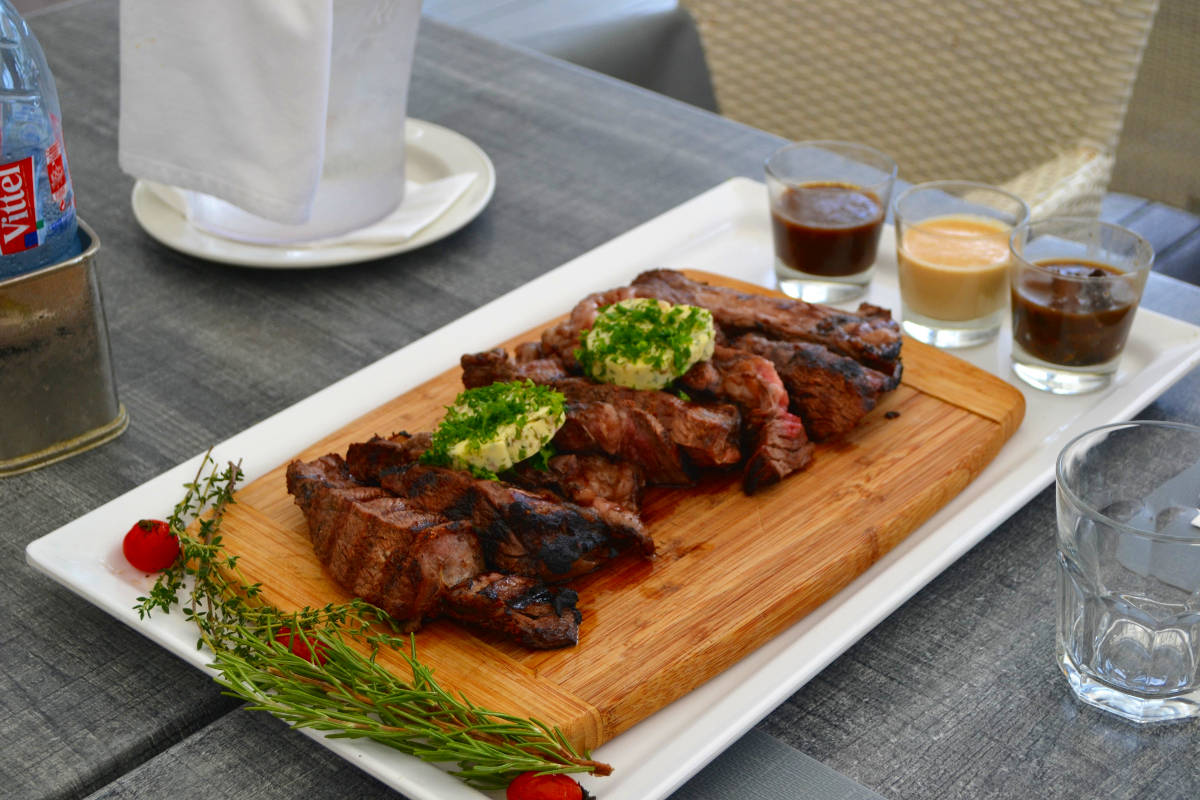 And then there were the sides! These are just my sides. Eric had the same amount.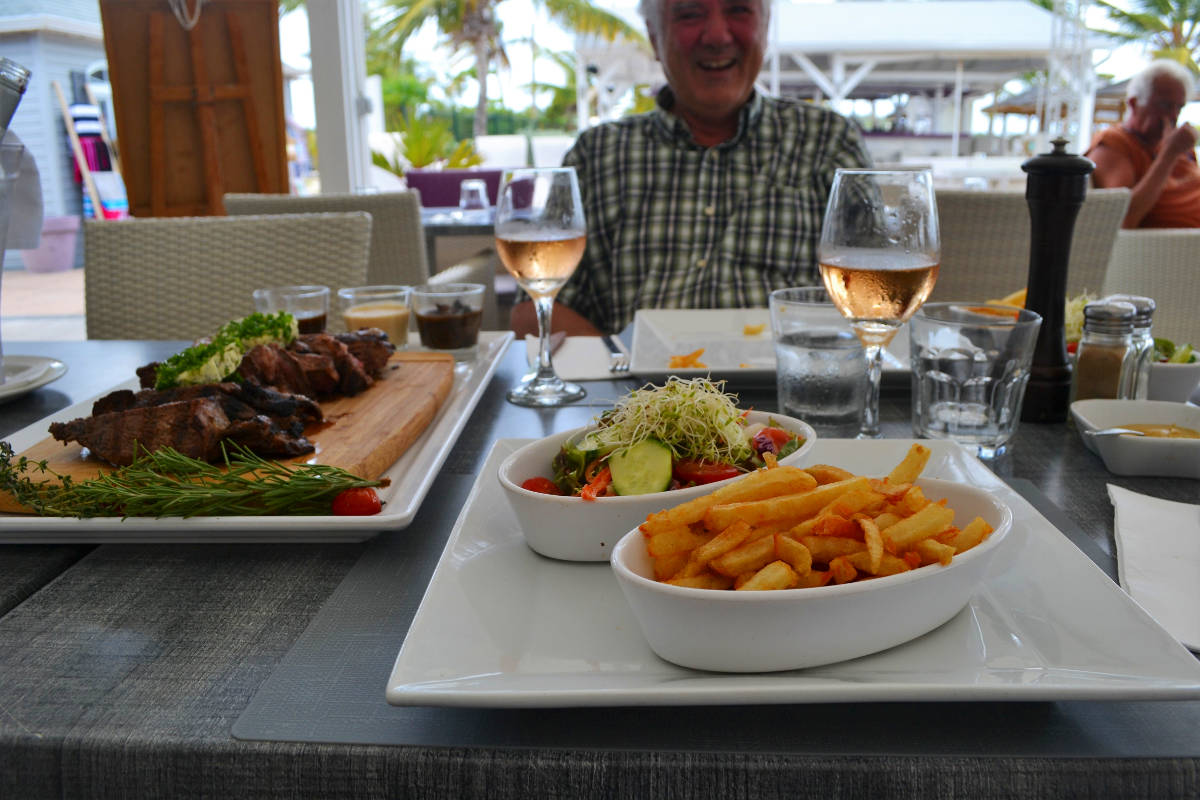 We took one look at the sheer amount of food and just burst out laughing!!!

And then we tasted the succulent medium rare prime rib, served with three different sauces, accompanied by the most perfectly cooked pomme frites you EVER teasted in your life, and a side salad for good measure!! We did have to break down and order a couple of glasses of Cote d Rhone though, as one couldn't have such splendor with only a rose!

Oh my GOODNESS! The prime rib was amazing, the sauces were fabulous, and there was enough to feed FOUR people!! Prime rib for two??? I guess if the two people were Fred Flintstone and Barney Rubble!!! Take a look at what we had left OVER, once we had eaten all we wanted!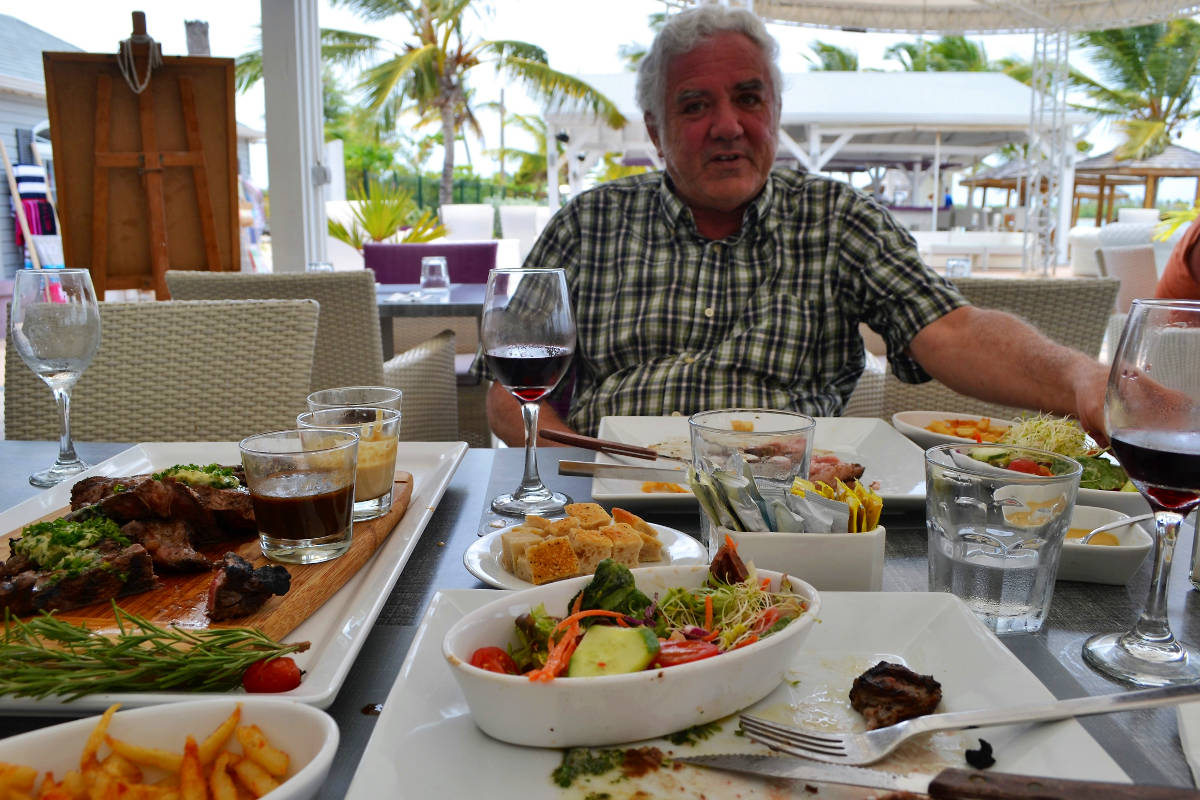 I felt so bad, leaving behind those lovely pomme frites, but there is no way they would pry the leftover prime rib out of my hands!! There's definitely going to be some leftover prime rib for sandwiches or whatever tomorrow! This is what we brought home!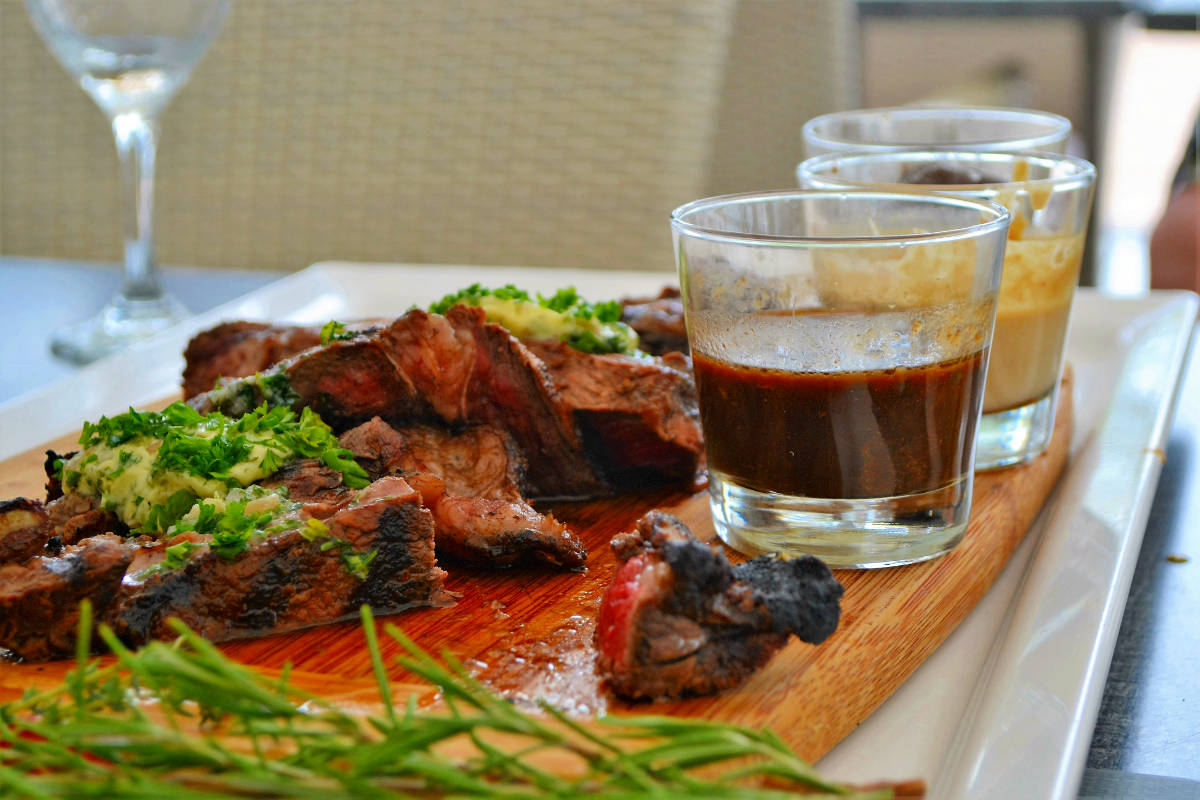 My mother always said that if I didn't finish my meal, that I couldn't have dessert! Well, thank goodness she wasn't along today!!!!


Crème brulee has always been my favorite French dessert and since Eric was such a wimp and had gorged himself on beef, I got to pick the dessert all by myself!!!


Oh my goodness!!! Crème brulee with strawberries!!!!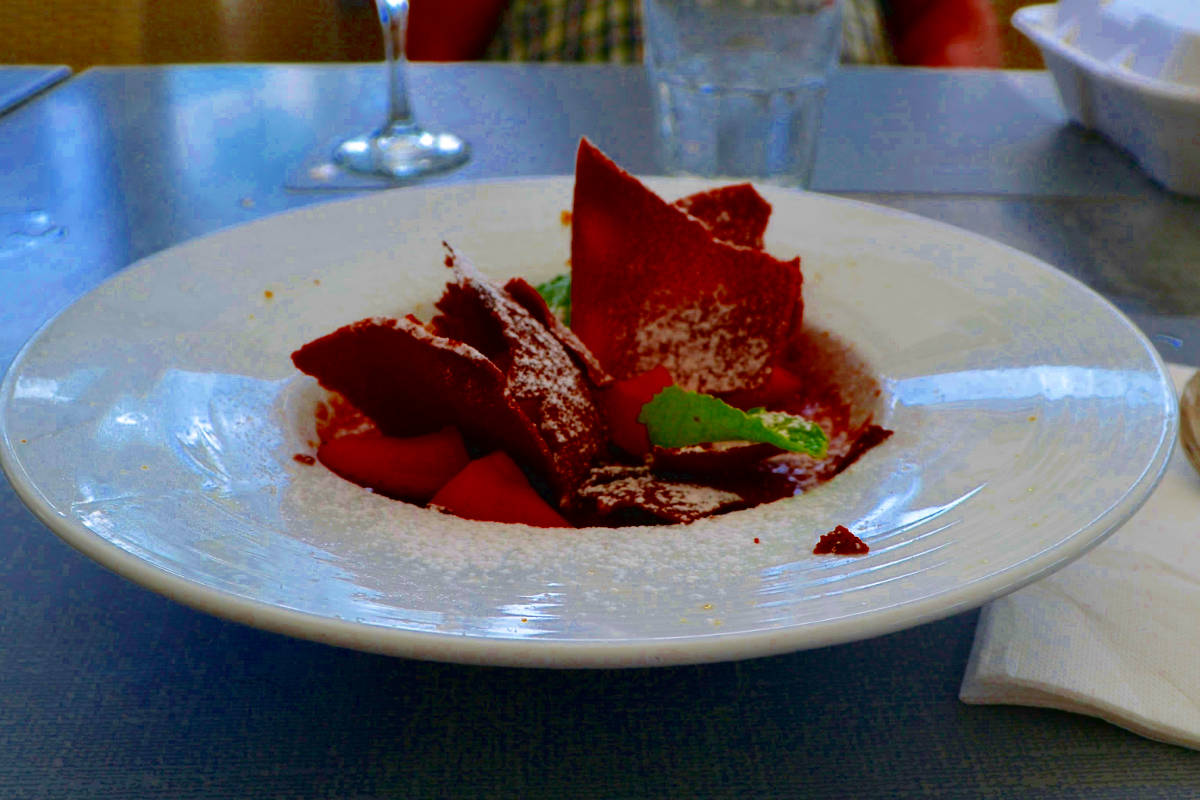 And any good French meal has to end with coffee, served in those French coffee cups, that no one over the age of FIVE could get their finger through the hole in the coffee cup!!!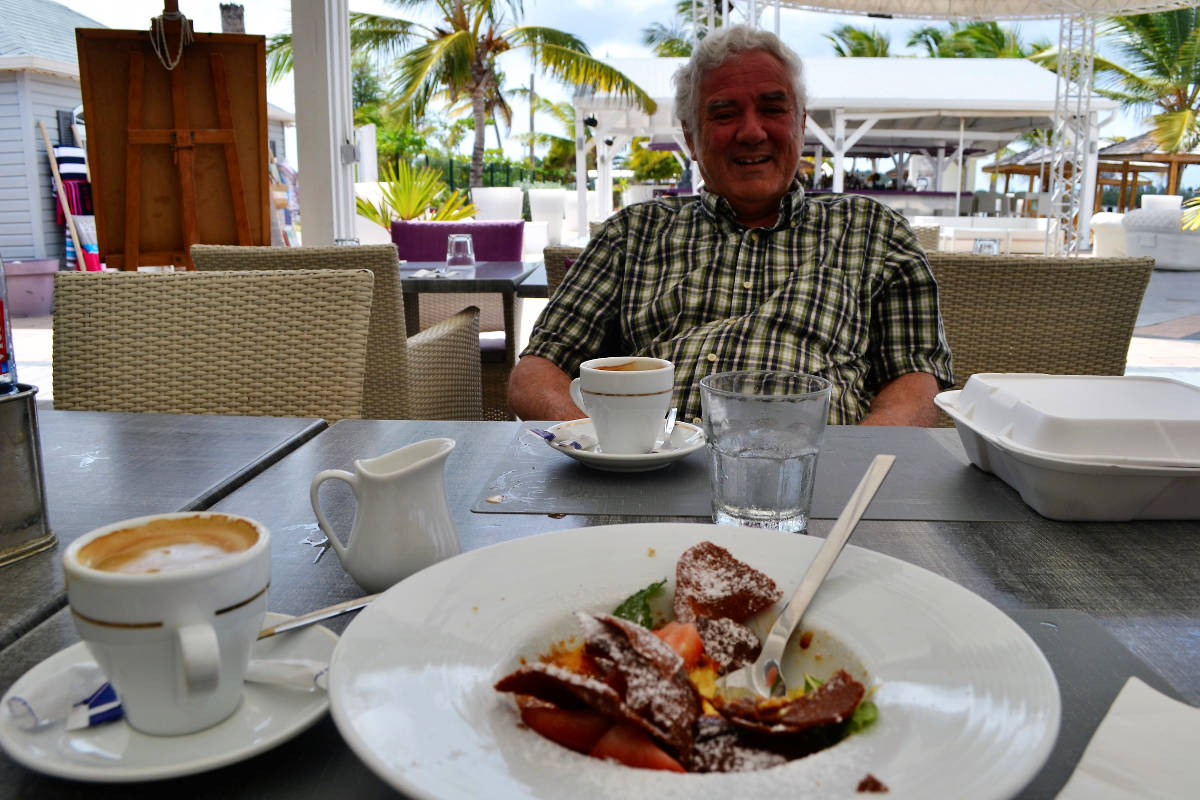 What's up with that??


Anyway, that was the Best Meal I Ever Ate, served on a beach, on my favorite place in the world, with my best friend forever. Life is good..